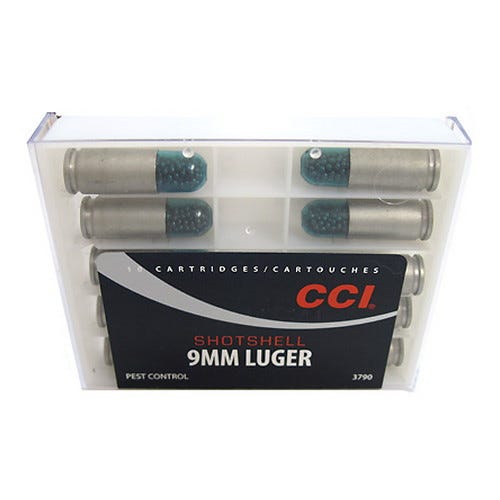 Shipments for California and New York please read this page.
https://generalstorespokane.com/pages/ammo-shipped-to-california-and-new-york
CCI Ammunition has long been a reliable choice for shooters, offering innovative solutions to various shooting needs. One of their specialty offerings is the Pest Control Shotshell, tailored for small game hunting and pest control. Chambered in the widely popular 9mm Luger caliber, this shotshell load is designed to deliver effective shot patterns at close range, ensuring quick and humane pest elimination.