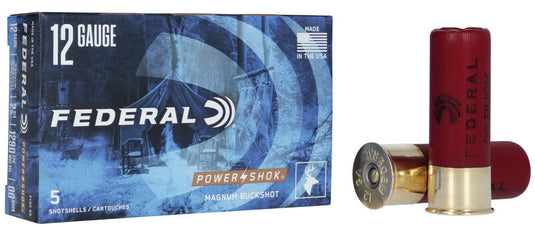 Shipments for California and New York please read this page.
https://generalstorespokane.com/pages/ammo-shipped-to-california-and-new-york
Product Overview
Whether used for hunting hogs, deer or predators, or for defending one's home, Federal® Power•Shok® Buckshot loads offer the patterns and terminal performance shooters need. The Triple Plus® wad system provides better shot alignment and granulated plastic buffer keeps pellets uniform in shape for tight patterns.
Triple Plus® wad system provides better shot alignment

Granulated plastic buffer keeps pellets uniform in shape

Tight downrange patterns