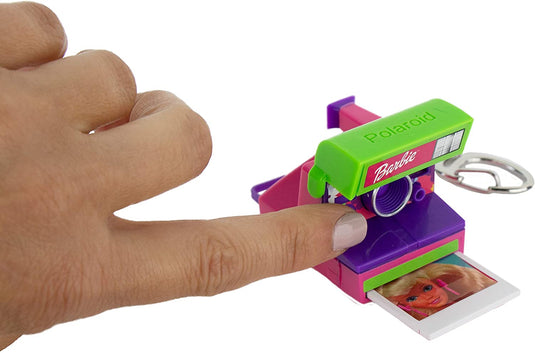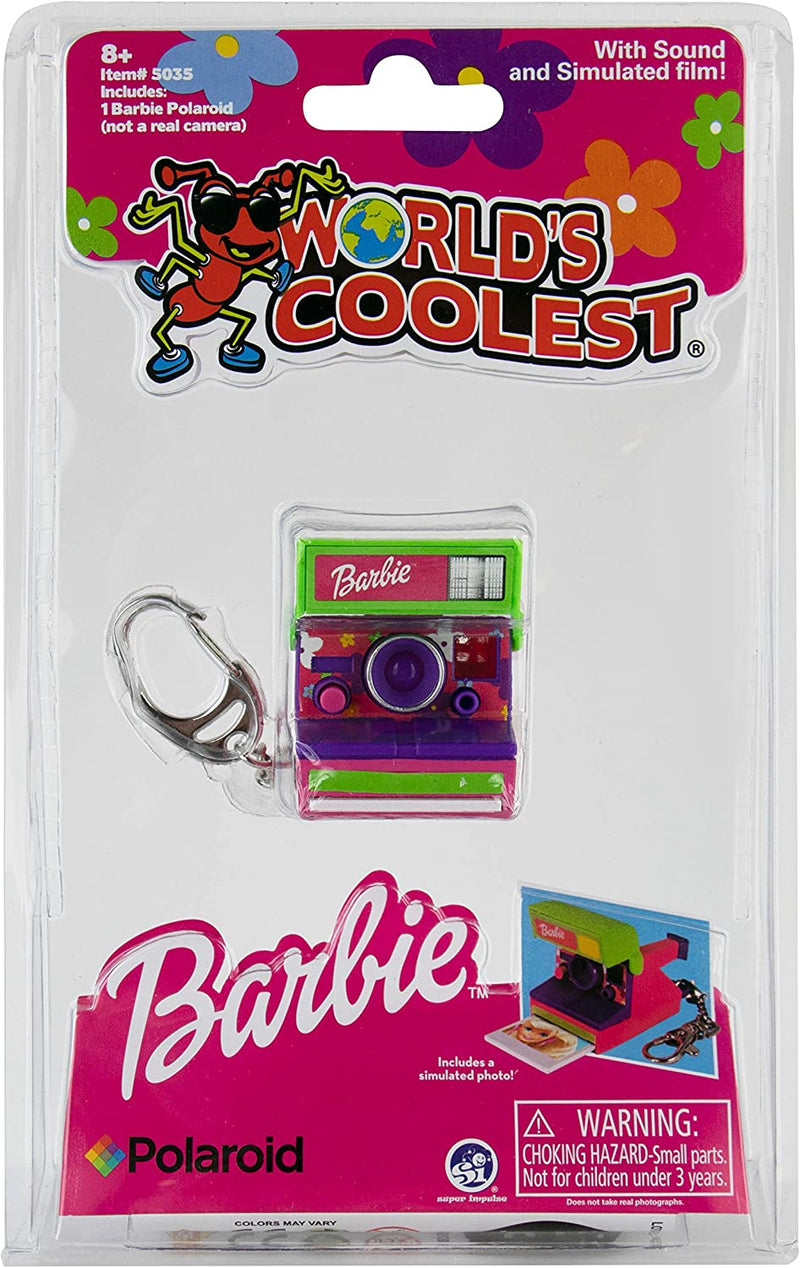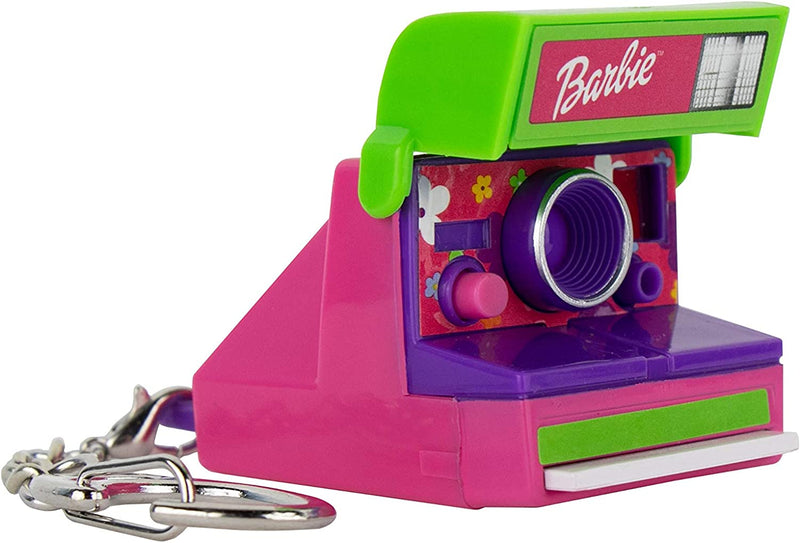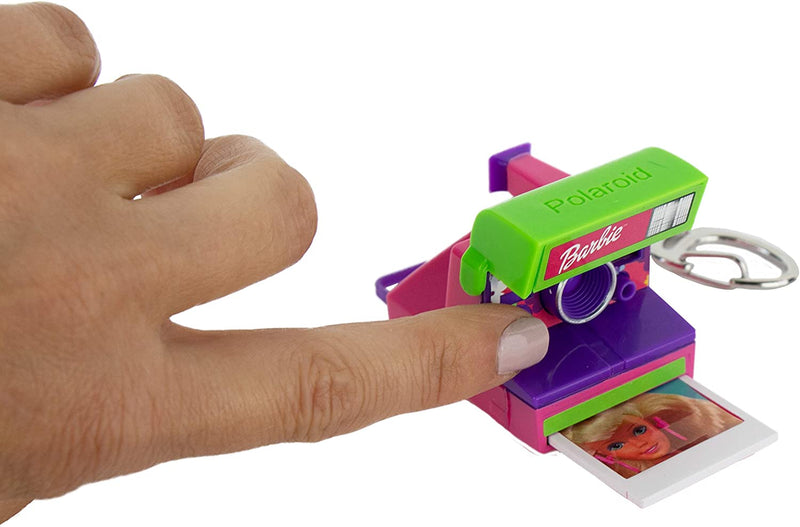 About this item
This miniature Barbie Polaroid 600 camera is a replica of the original (but it does not take photos)

Measures only 1.5 x 2.25 x 1.75 inches. Includes a view finder, shutter button, and pop-up flash, just like the original

When you press the shutter button, out slides a pretend Barbie polaroid picture with iconic sound effect. Press it back in and do it all over again!

Keychain included. Clip the camera to your backpack and say cheese!

It's the perfect retro gift for Barbie fans of all ages. Recommended for ages 6 and up.