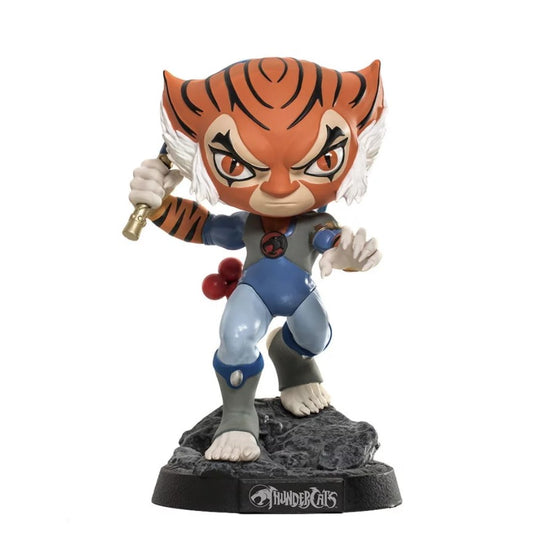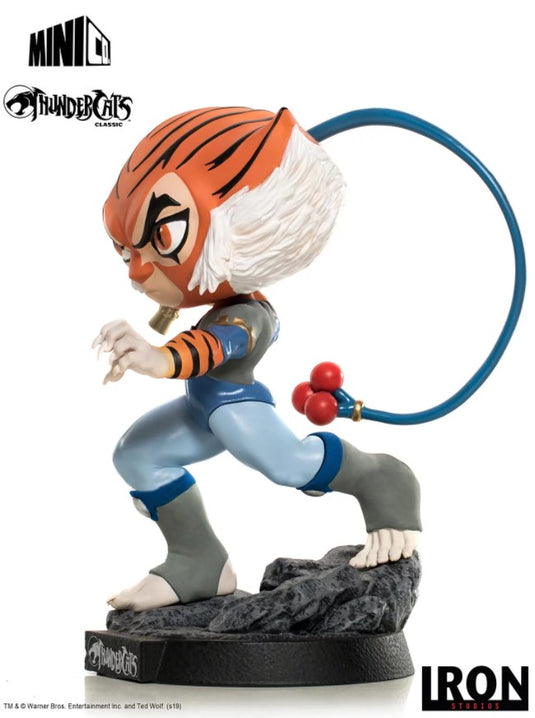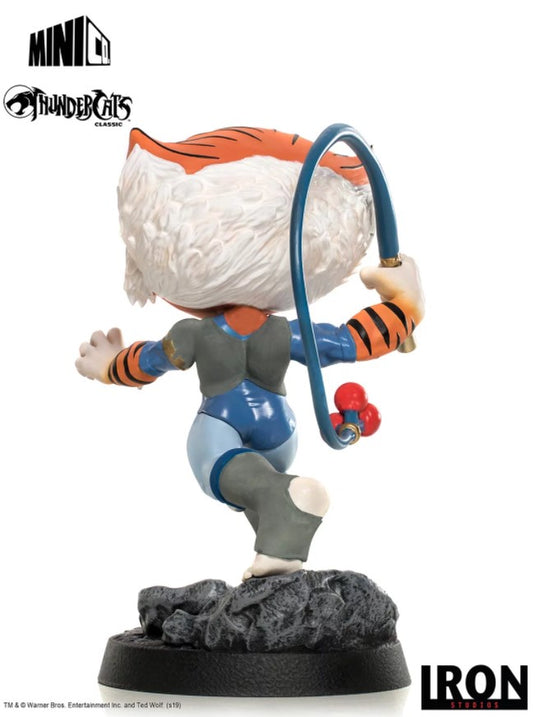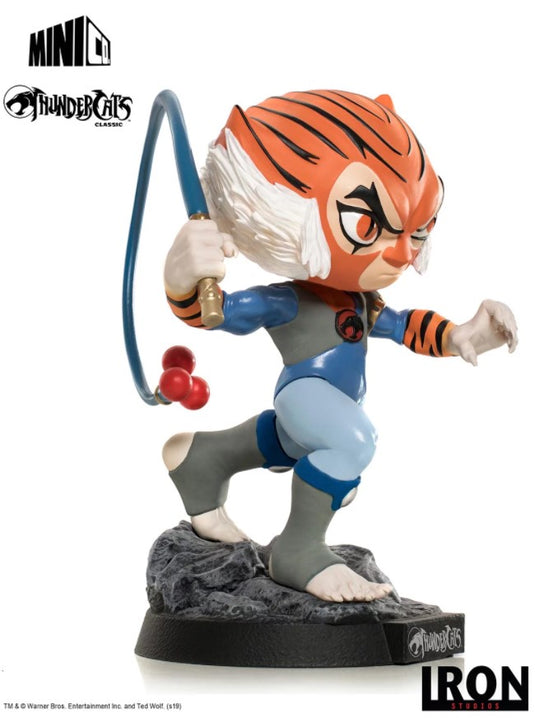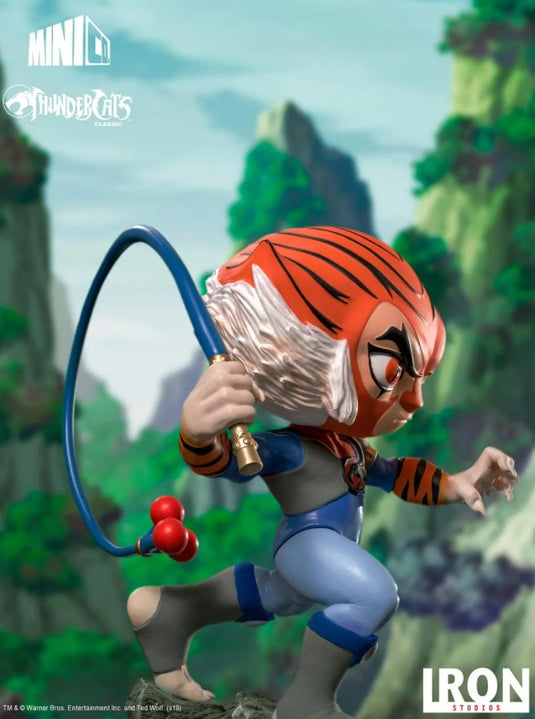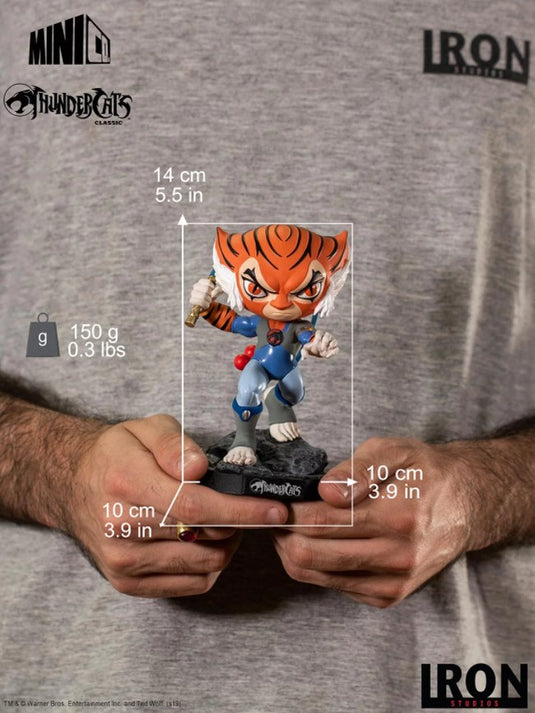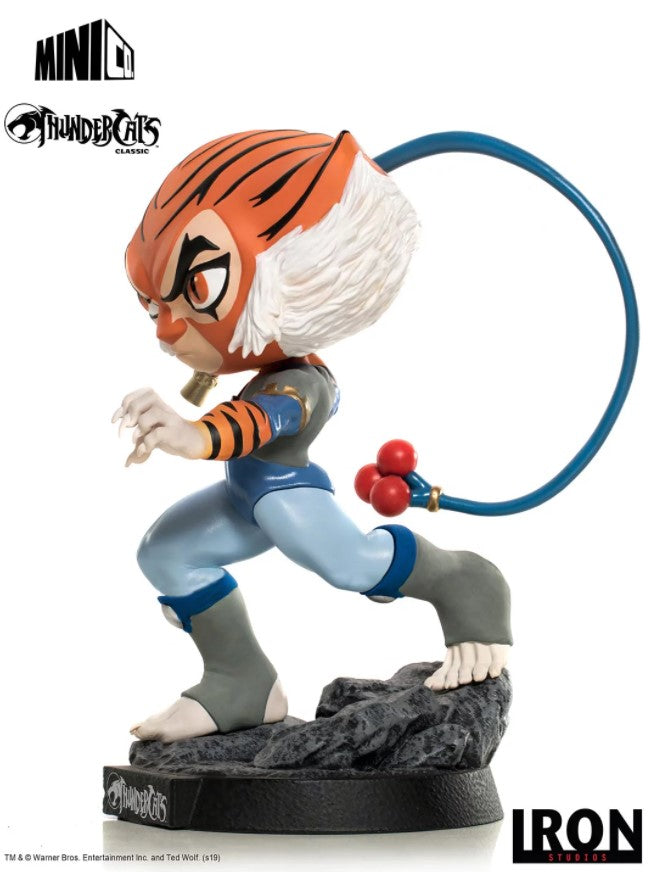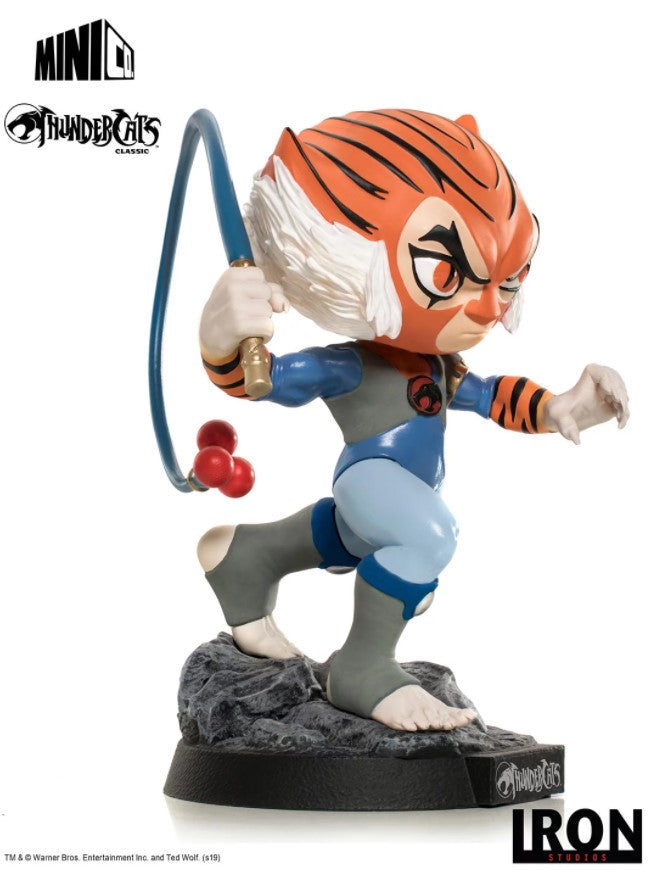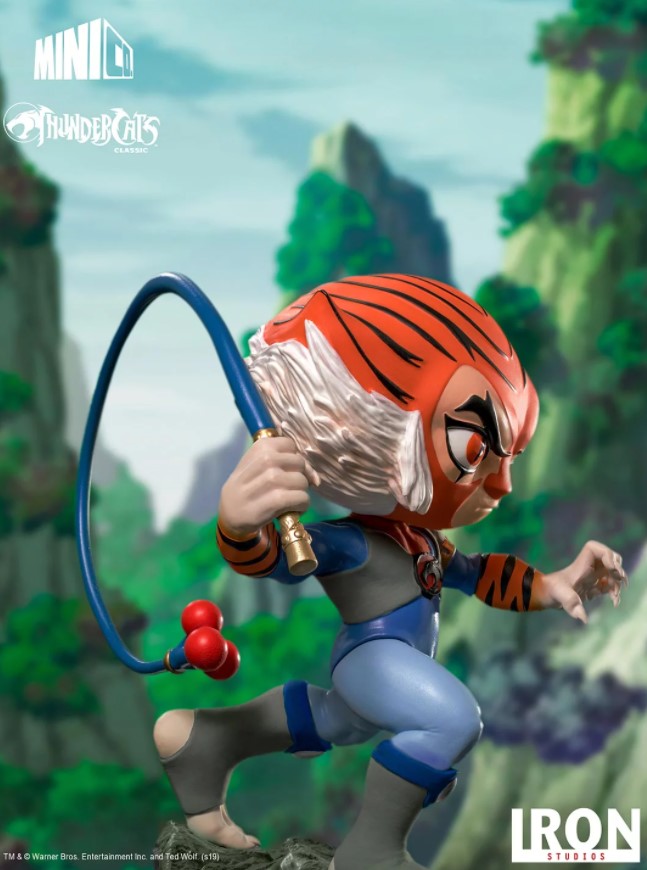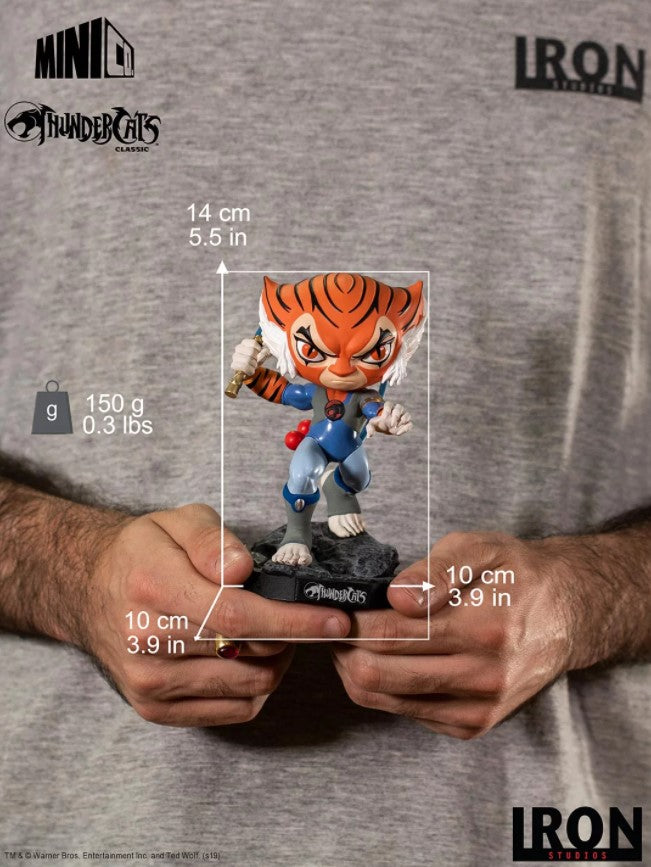 Tygra – Thundercats Minico
Developed by Rankin/Bass, based on the characters created by Tobin "Ted" Wolf, ThunderCats was one of the most successful animation series in the 1980s, with three seasons totaling 130 episodes. The series tells the adventures of a group of humanoid felines surviving from the planet Thundera, on a new planet called the Third Earth, facing various threats and their greatest enemy, the mummified demonic sorcerer Mumm-Ra.
Tygra is one of the most powerful and versatile Thundercats, he is the scientist of the group as well as being an experienced architect. He is also the group's deputy leader, taking charge of the group in situations where Lion-O cannot do so. Responsible for the creation and construction of Cat´s Lair, home of the heroes in the Third Earth, including all computer systems, electrical networks and energy generators.
His weapon is the Bolo Whip, which he wraps it around himself when he wants to become invisible. It also shoots energy blasts from the three-pronged tip. It retracts into a compact six-inch sheath. The whip can be extended and made to act more solid.
Iron Studios Thundercats present, Tygra MiniCo statue which is officially licensed. Our hand-painted collectible statues and toys are the best gift for yourself or loved ones. Our action figures fit your desk or shelf.
Grow your collection with this Thundercats Collectible Toy!
License: Thundercats
Scale: Minico Figures
Features:
– Creation: Iron Studios
– Made in plastic (PVC)
– Hand painted
– Includes base display
Product dimensions: 5.5 in (H) x 3.9 in (W) x 3.9 in (L)