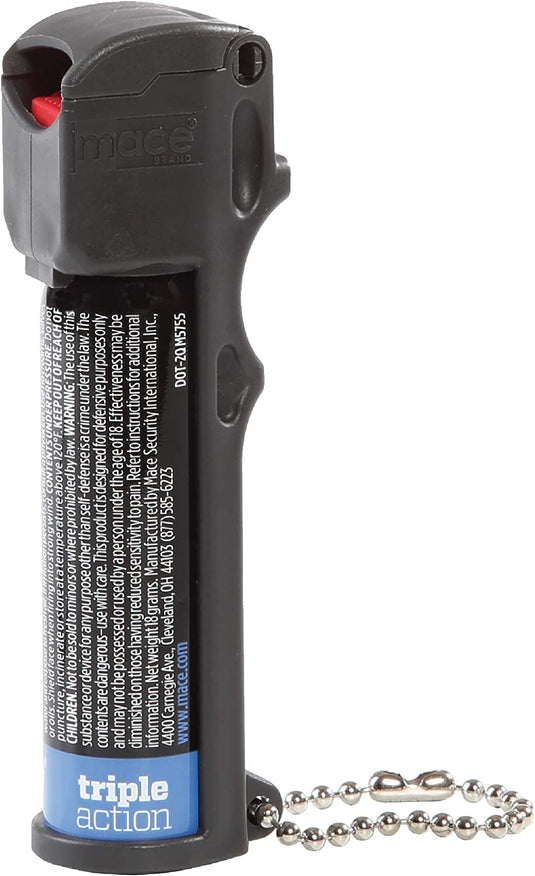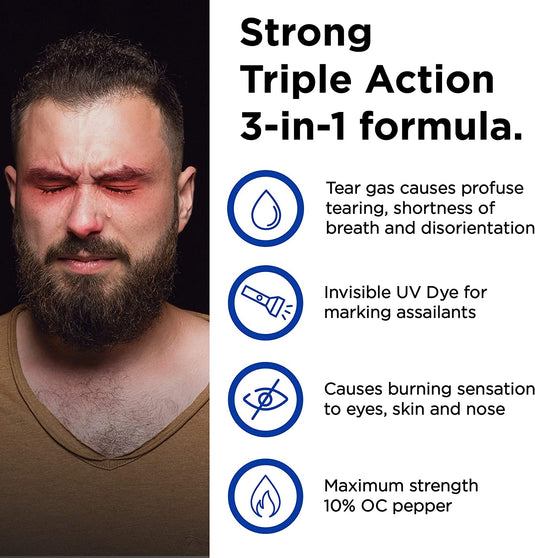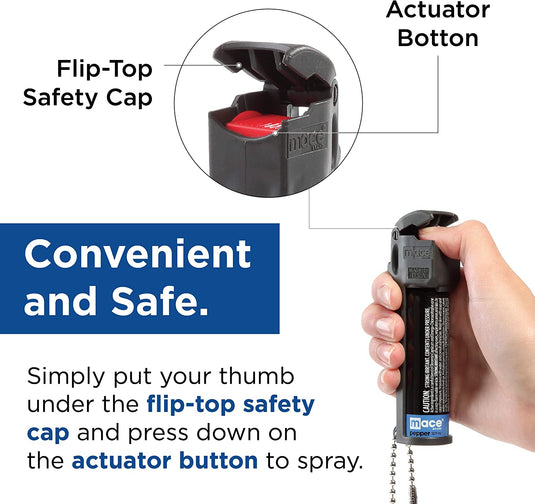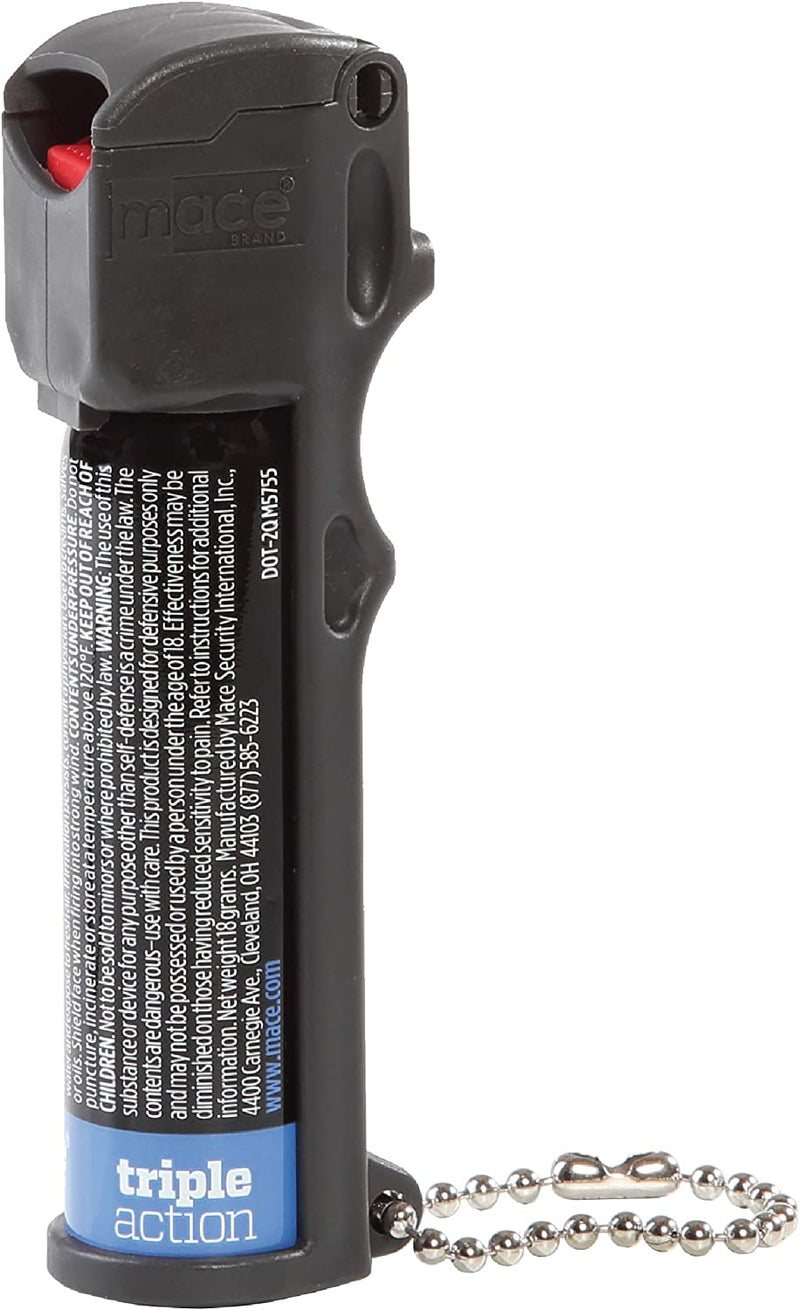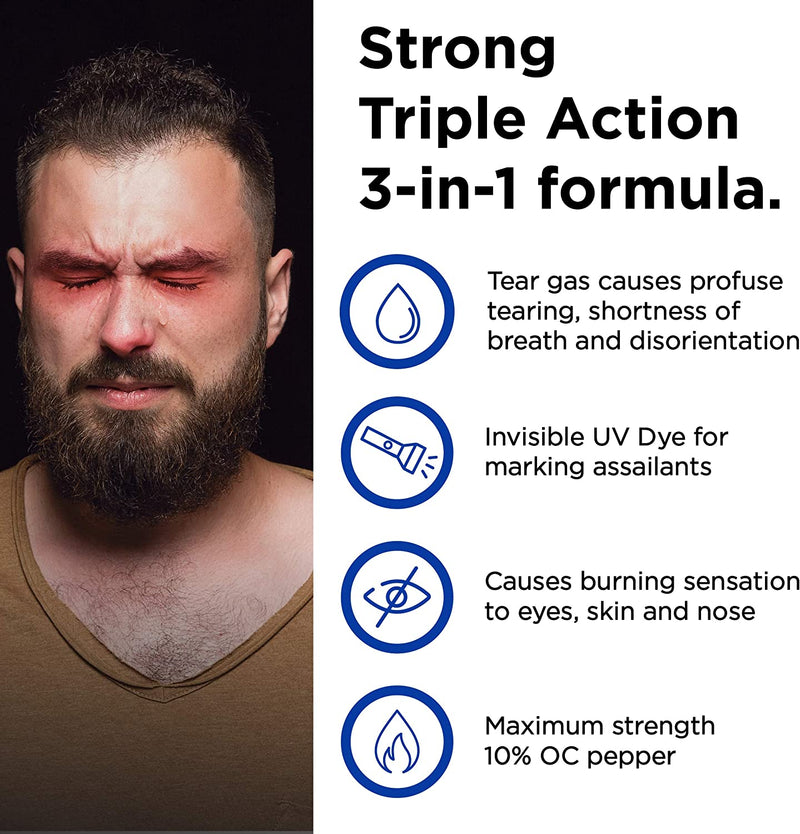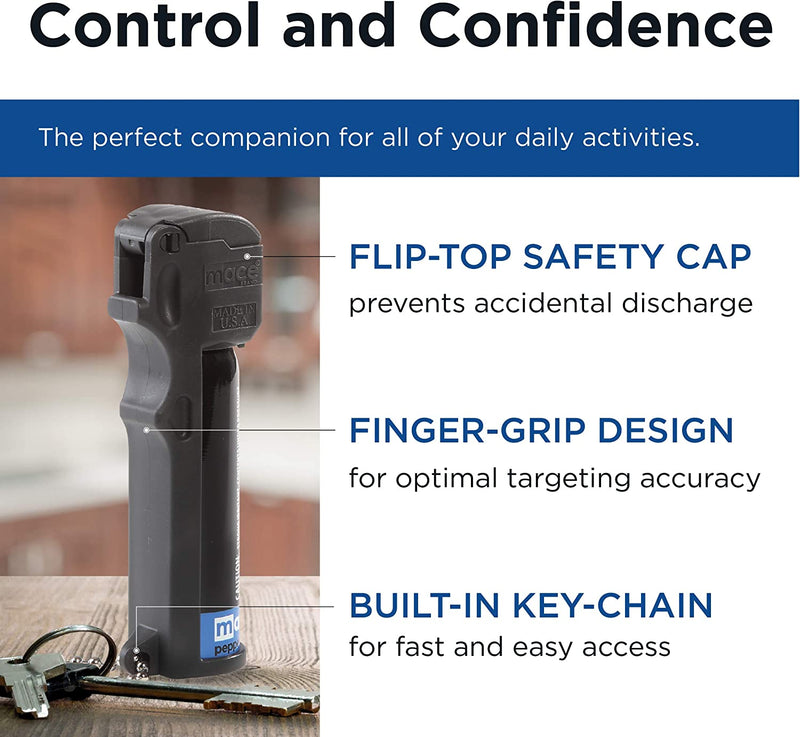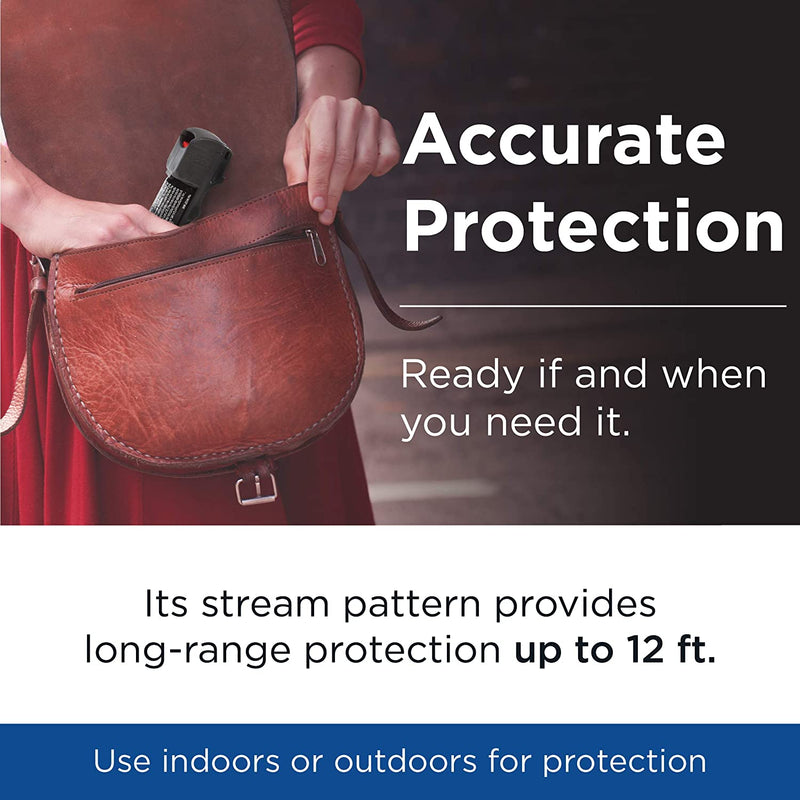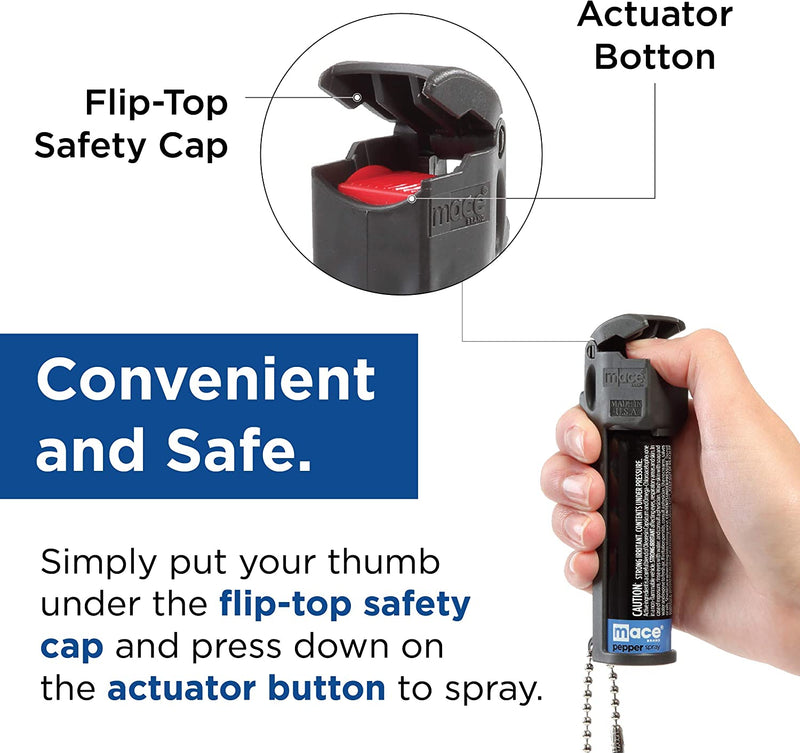 About this item
PERSONAL PROTECTION – Accurate & effective, the Mace Triple Action Personal Pepper Spray combines an advanced delivery system with a maximum strength 3-in-1 formula to protect you. Its power stream pattern provides long-range protection up to 12 ft.

3-IN-1 FORMULA – Personal safety devices like this unique combination of OC pepper spray and tear gas causes profuse tearing, shortness of breath, and disorientation, while UV dye leaves a long-lasting residue to support investigation and identification.

CONVENIENT AND SAFE: This Mace pepper spray gun includes a built-in belt clip and keychain for fast access making it easy to find when in a hurry. Plus, it is 100% TSA/FAA compliant for checked baggage airline travel.

FLIP TOP SAFETY CAP – Mace Brand pepper spray features a finger-grip design to maximize your grasp and accuracy for your personal defense. The unique flip top safety cap prevents accidents or misfires making this the best pepper spray for self defense.

MACE BRAND – "Mace" is Pepper Spray, but not all pepper spray is Mace Brand. Made in the USA, we continue to innovate the industry with powerful formulas, fast-acting delivery systems, and new safety features that ensure protection and peace of mind.