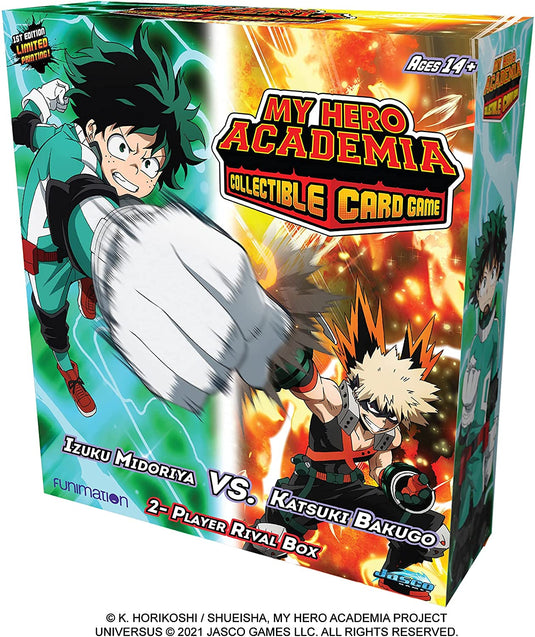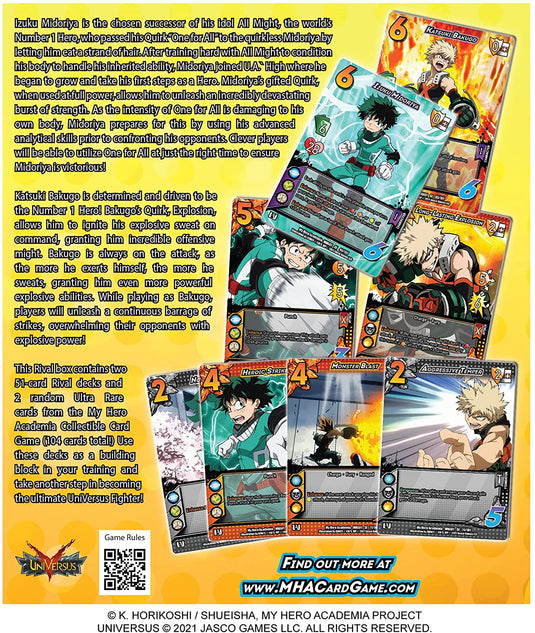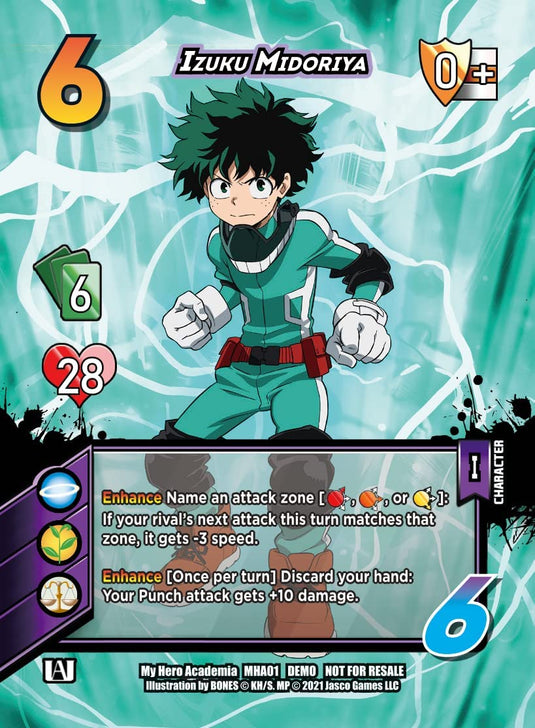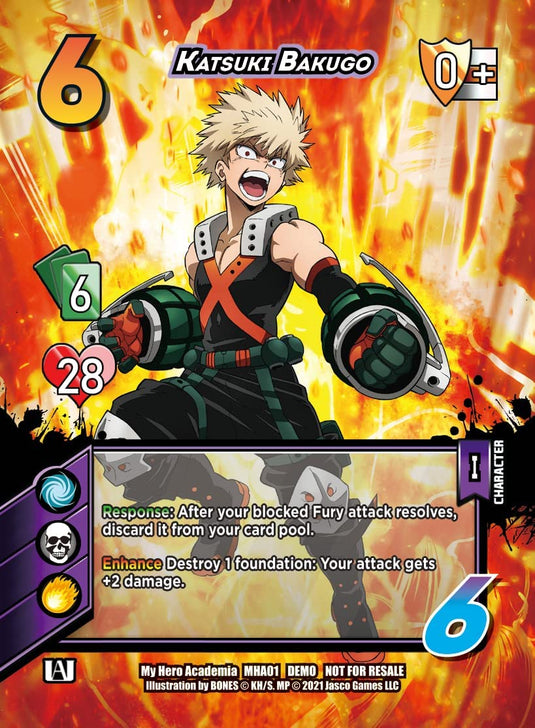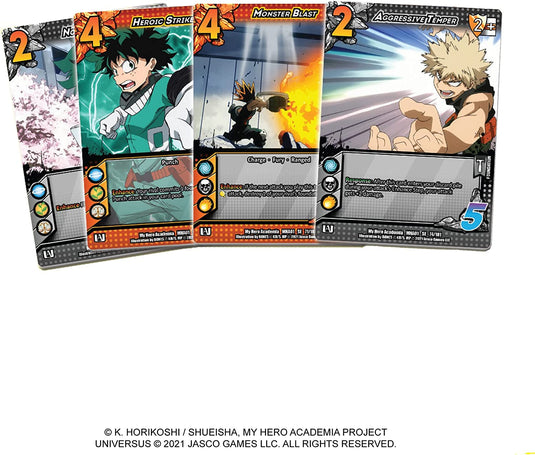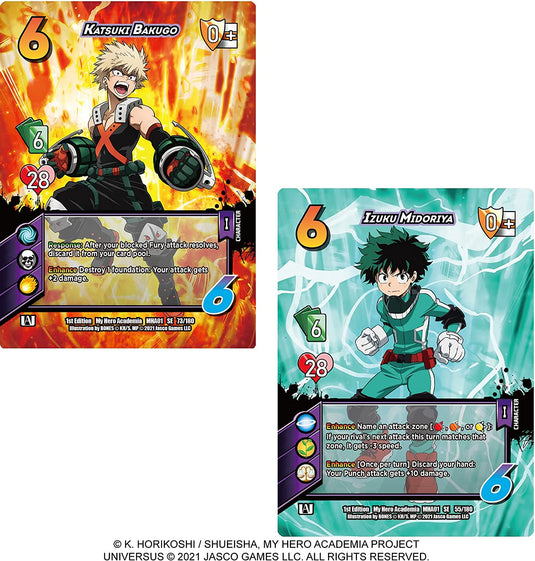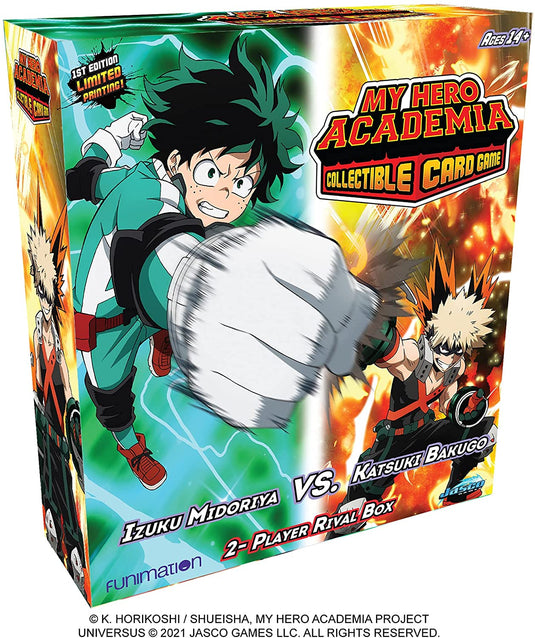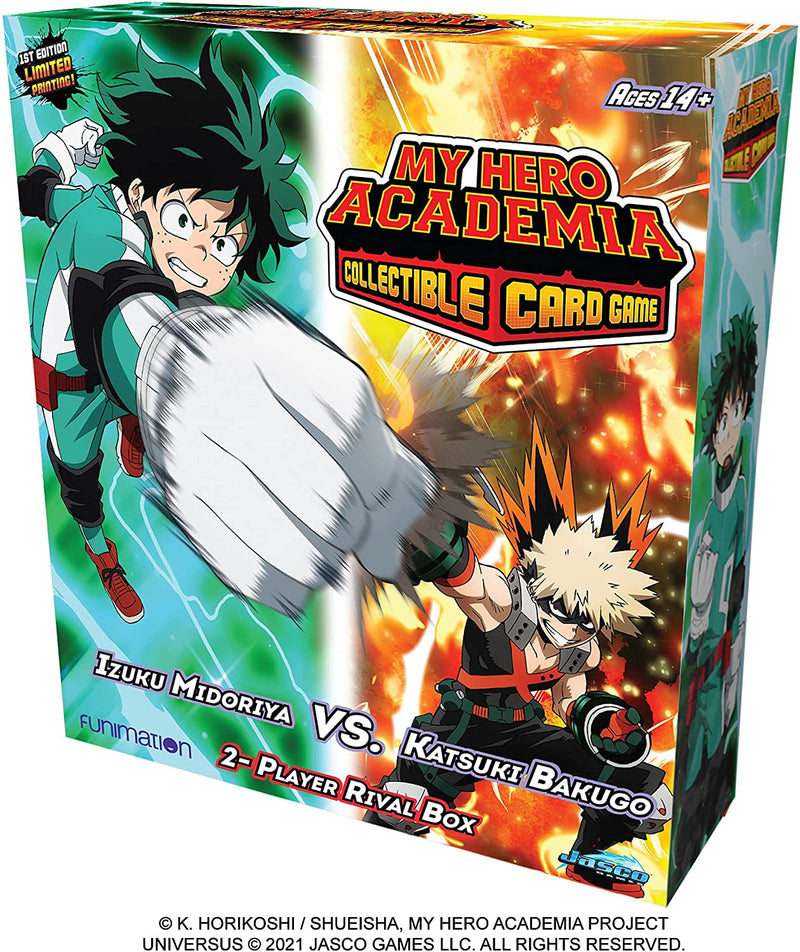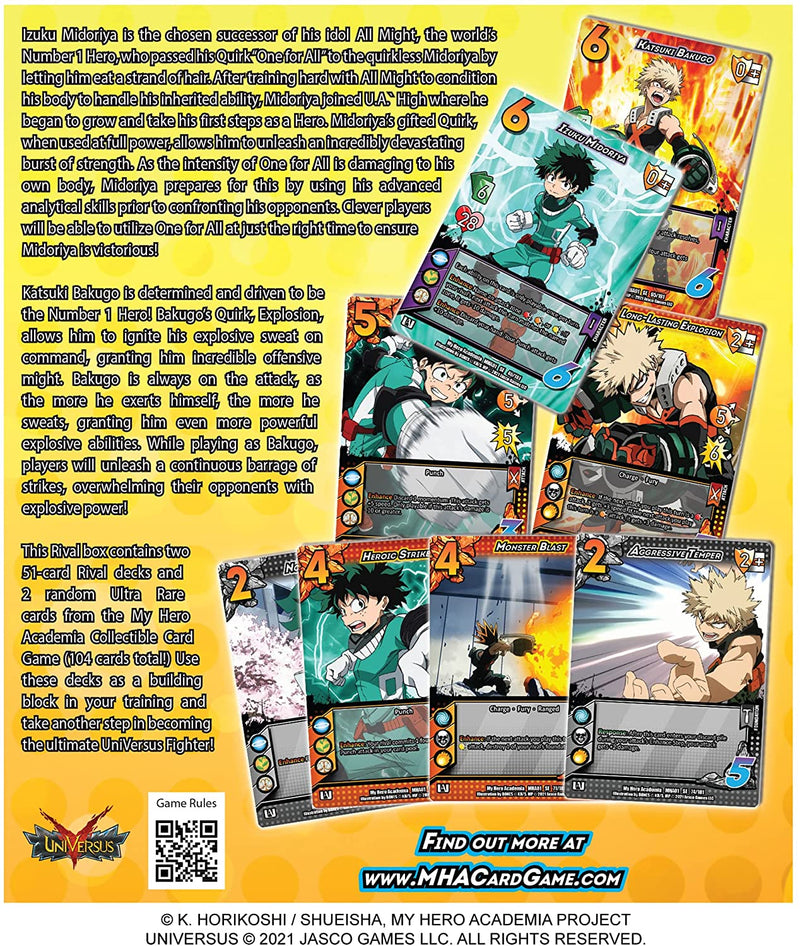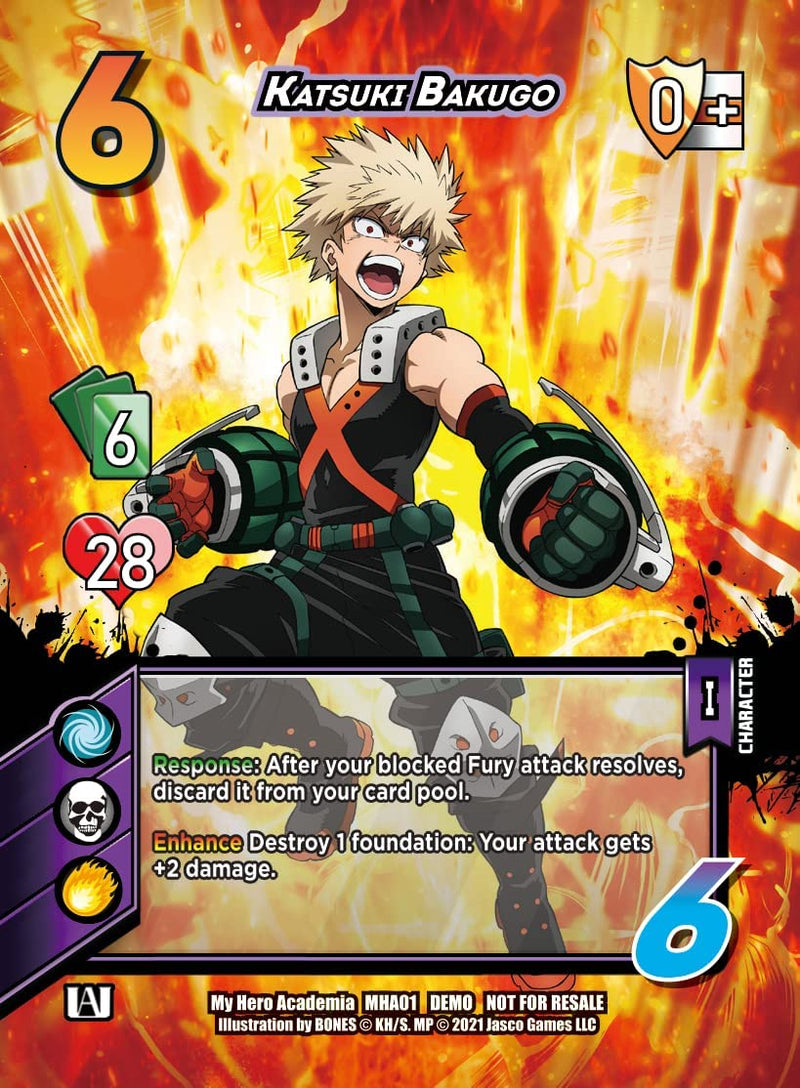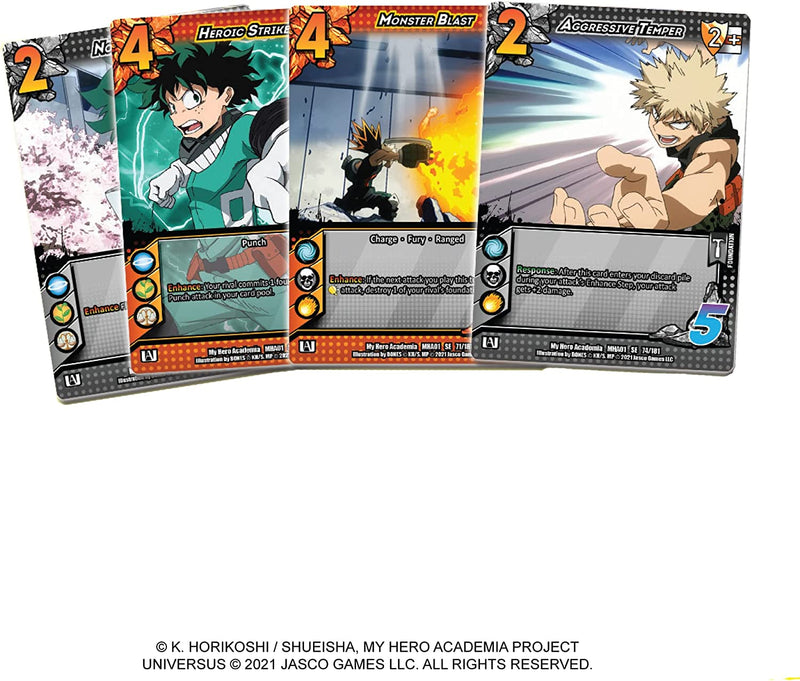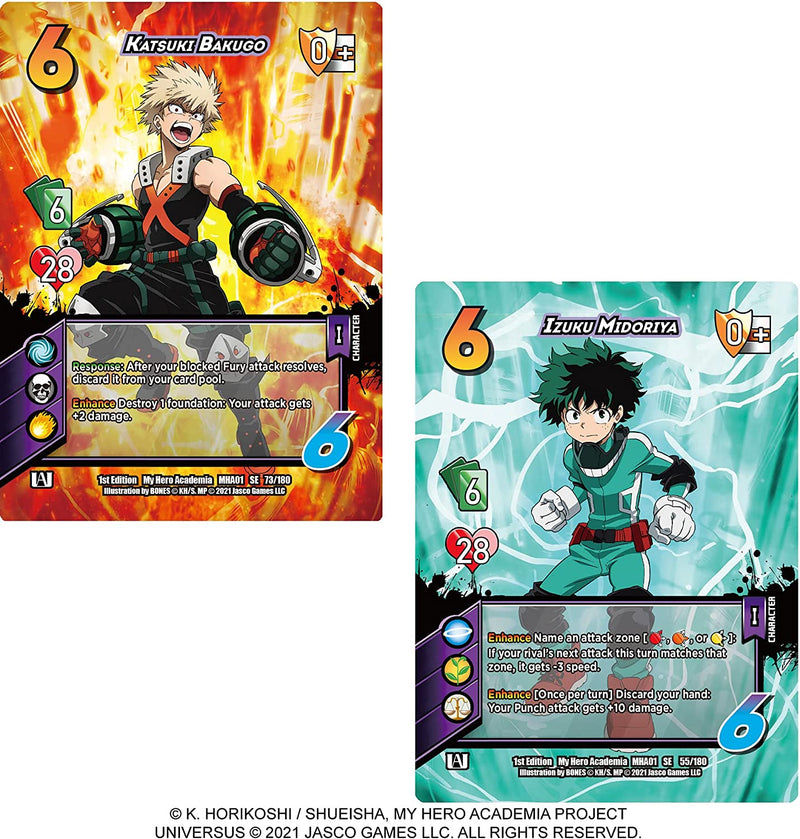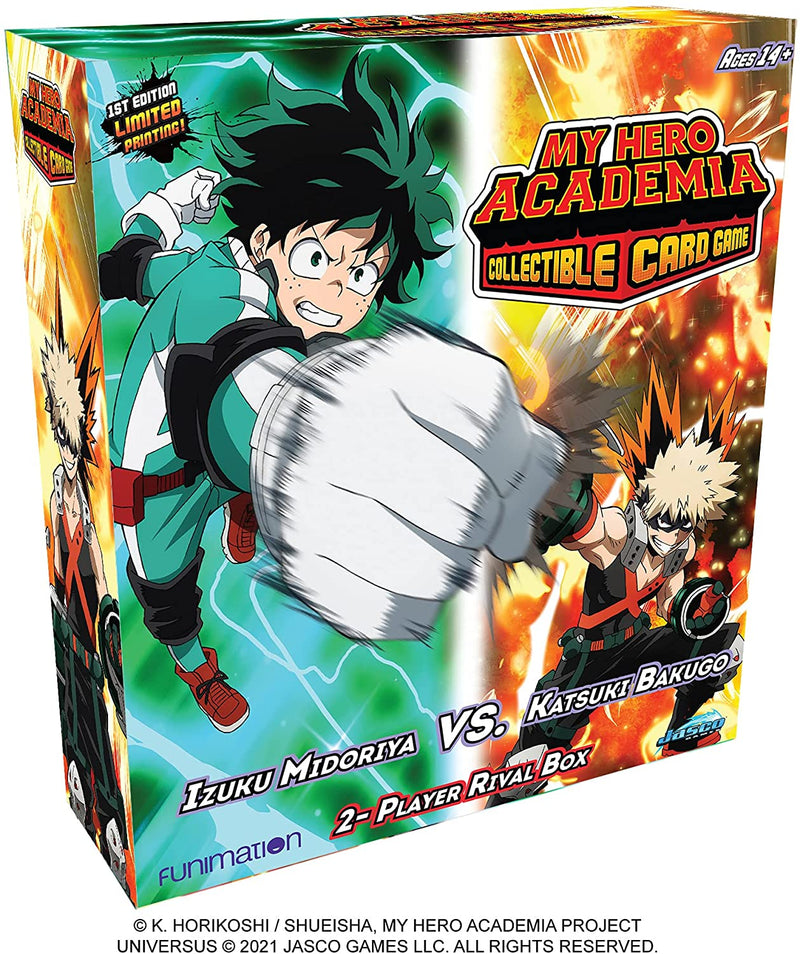 About this item
OFFICIALLY LICENSED COLLECTIBLE CARD GAME: My Hero Academia comes to the tabletop! Fans of trading card games can test their (all) might in this tense and strategic dueling card game. As an officially licensed product, MHA CCG is loaded with incredible art of your favorite heroes!

DUELING STRATEGY CARD GAME: My Hero Academia Collectible Card Game is a competitive head-to-head card game where players duel each other to determine who's the true hero! Gather your heroes, test yourself against villains, and overcome your rivals. Build the best deck and adapt you strategy as you play.

TWO-PLAYER STARTER SET: Izuku Midoriya and Katsuko Bakugo face off in this explosive 104 card beginners set for the My Hero Academia Collectible Card Game! Use this deck as a building block in your training and take another step in becoming the ultimate UniVersus Fighter!

INCLUDES RARE CARDS: Each 51-card deck is ready to play right out of the box and can be expanded with cards from the My Hero Academia CCG booster packs. These decks feature unique cards not available in booster packs, so they are necessary to complete a collection!

NUMBER OF PLAYERS AND AVERAGE PLAYTIME: This fun competitive trading card game is made for 2 players and is suitable for ages 14 and older. Average playtime is approximately 45 minutes.