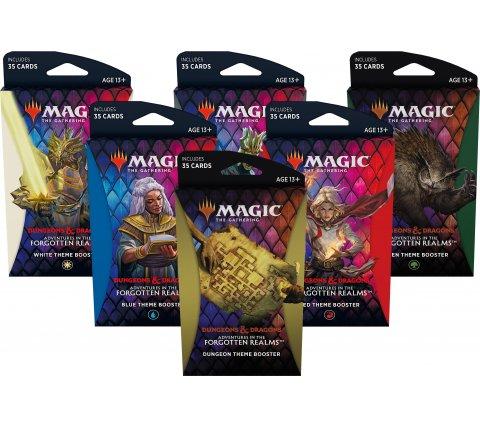 Venture into the dungeon and hunt for dragons in Adventures in the Forgotten Realms! But beware… there are monsters lurking! Together with your friends, defeat cunning Mind Flayers and mighty Beholders to conquer the most beautiful treasures. Meet legendary adventurers like Drizzt and discover the mysteries of the Forgotten Realms. Will you bring this adventure to a successful conclusion?

A theme booster is a special booster with extra cards of your chosen color. Because cards in theme boosters connect well to each other, building a new deck is quick and easy. After adding basic lands you are ready to play.
You are purchasing 1 Theme booster at random may request specific but not gauranteed.