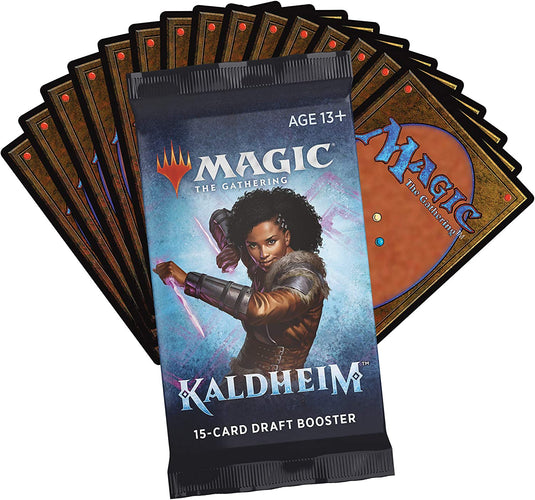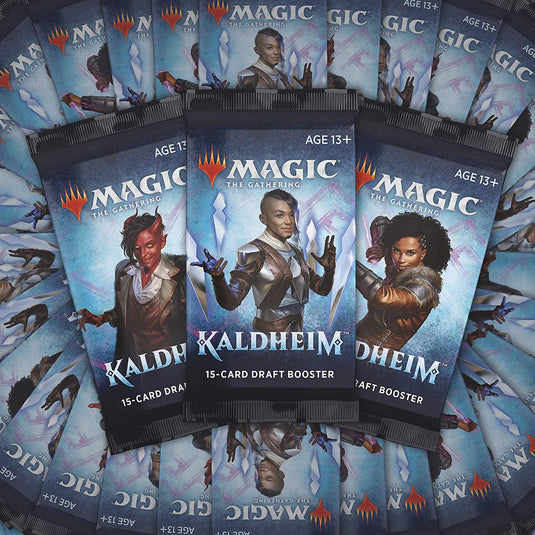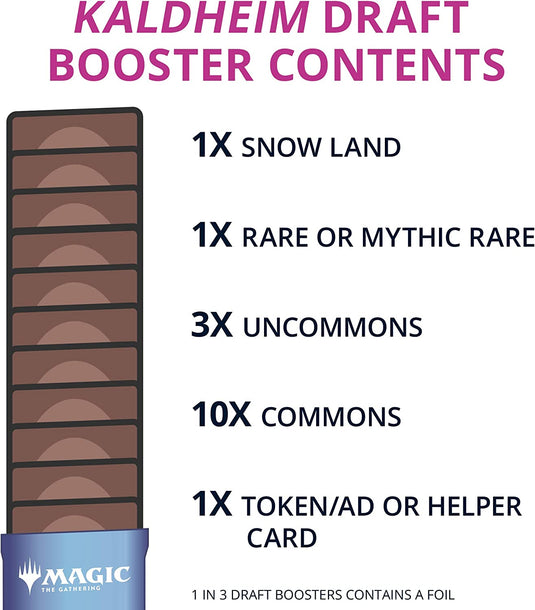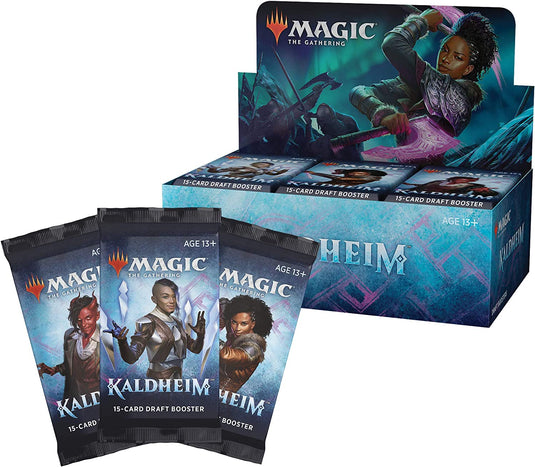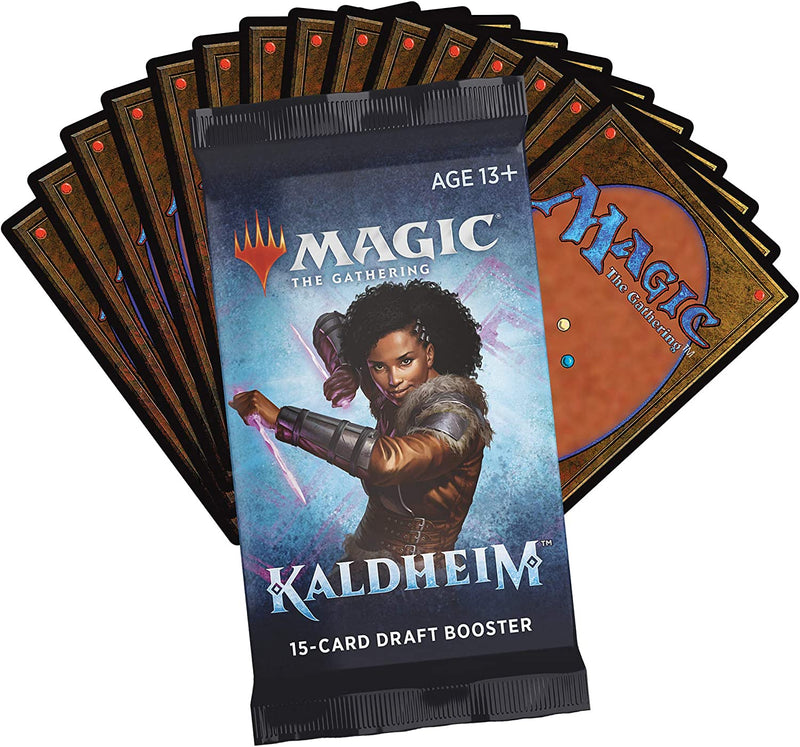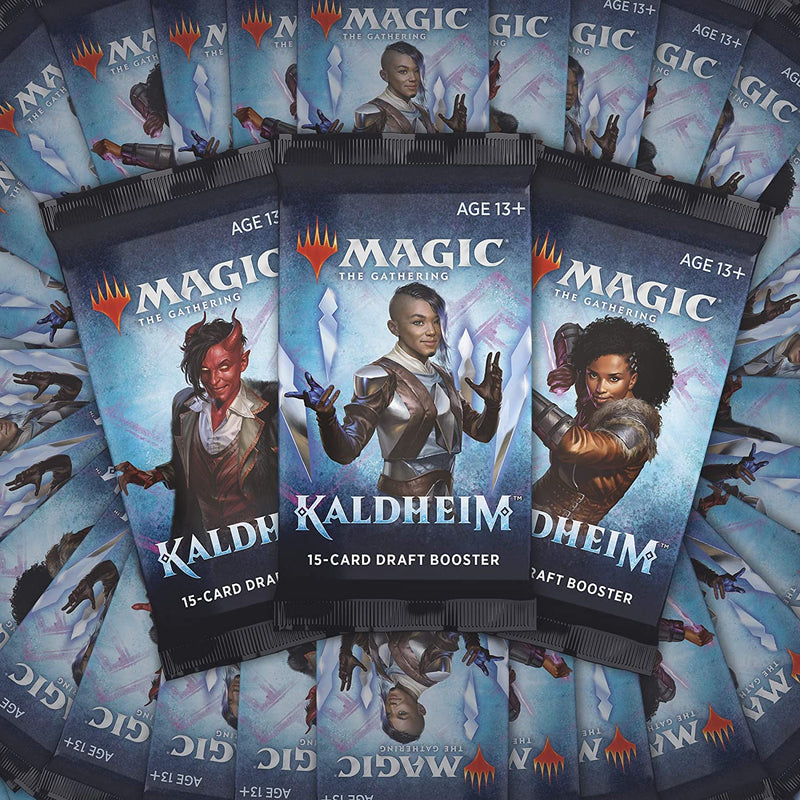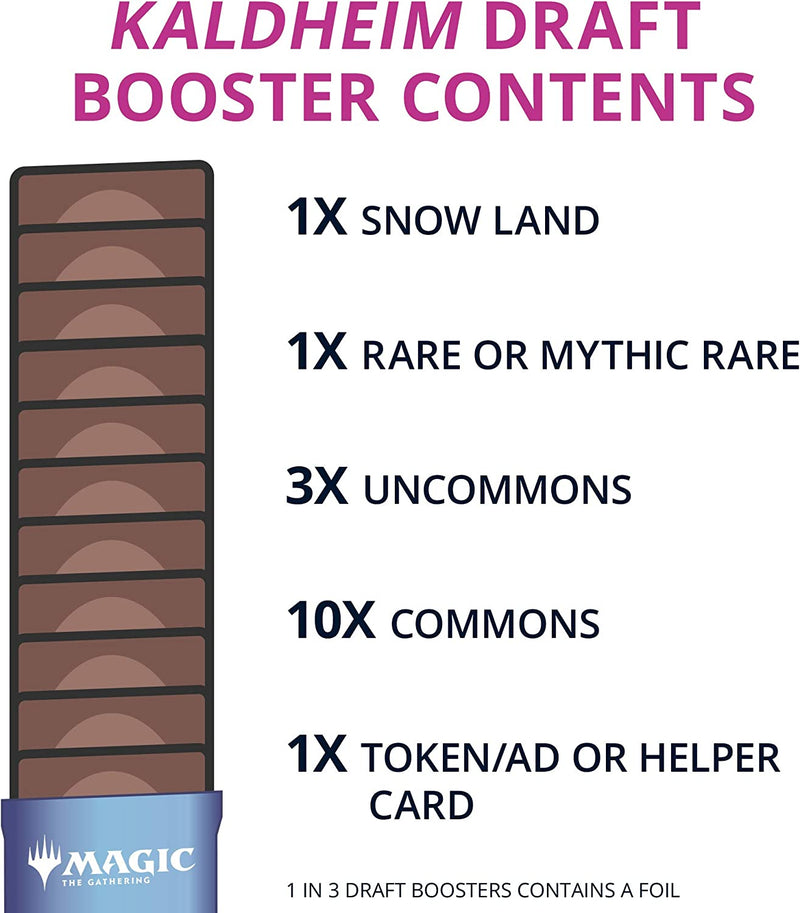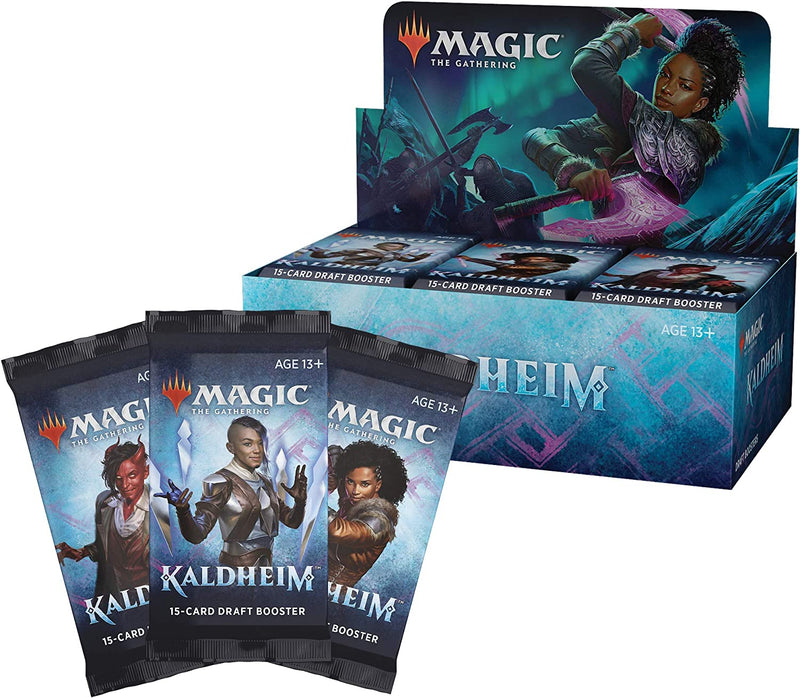 The kaldheim Draft Booster Pack  each containing 15 cards.

FULL-ART LANDS AND DOUBLE-FACED CARDS IN EVERY PACK. kaldheim brings a special kind of double-faced card to MTG: play the spell on one side or flip it over and play it as a land instead.

INTRODUCING "PARTY." Assemble a party from four adventuring classes (Cleric, Rogue, Warrior, Wizard) and become stronger together with rewards for each class joining you on the battlefield.

LANDFALL AND KICKER RETURN. Two of Magic's most popular mechanics are back! Landfall rewards you for playing land cards, and Kicker makes your spells more powerful—if you have enough mana.

PERILOUS RISKS AND PRICELESS REWARDS. On Zendikar, danger is the norm: wild terrain, cunning predators, and "the Roil"—violent ripples of change—all make life precarious and full of adventure.

This listing is for one draft booster.