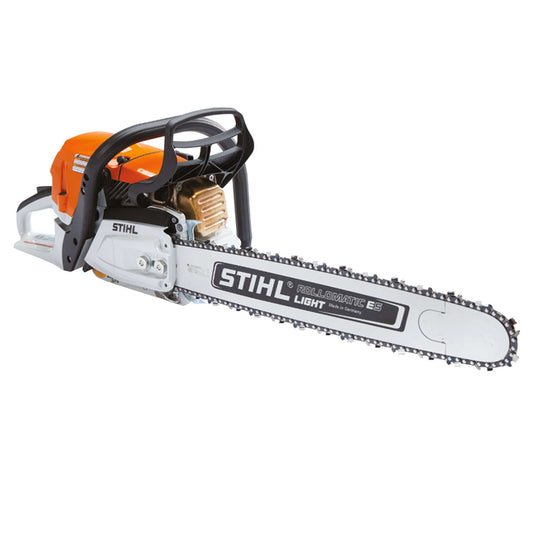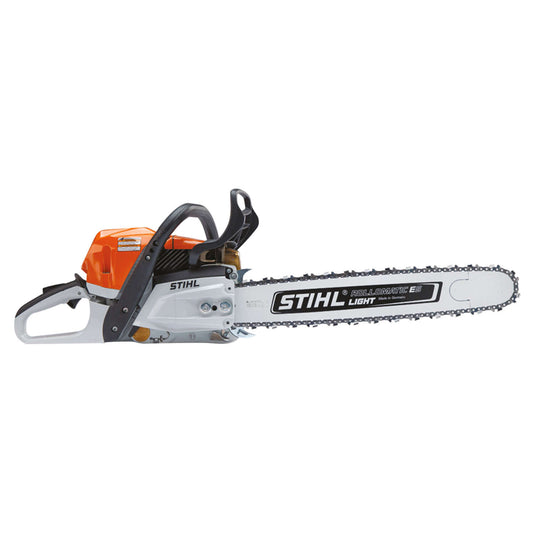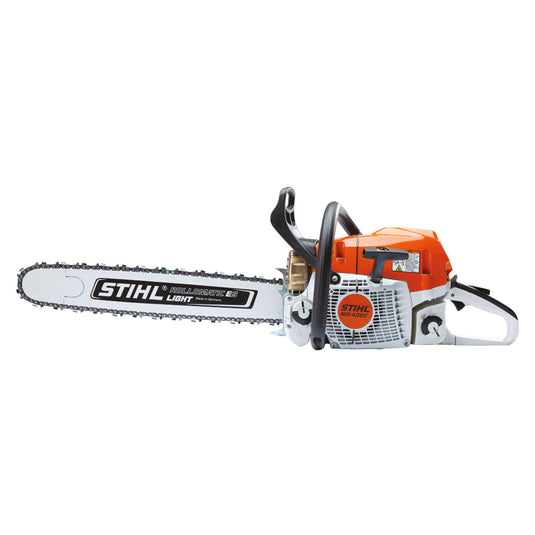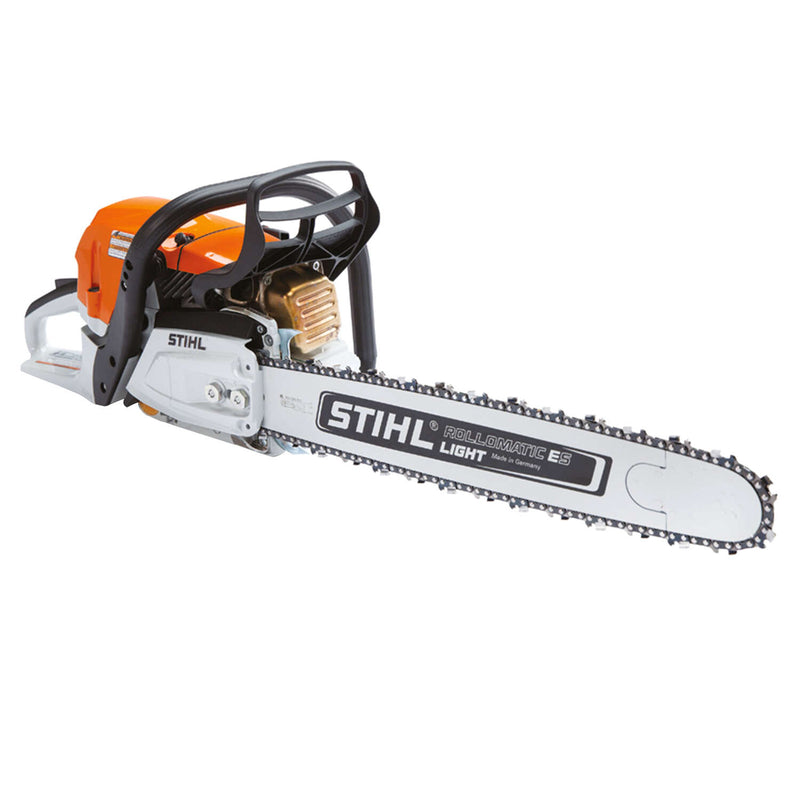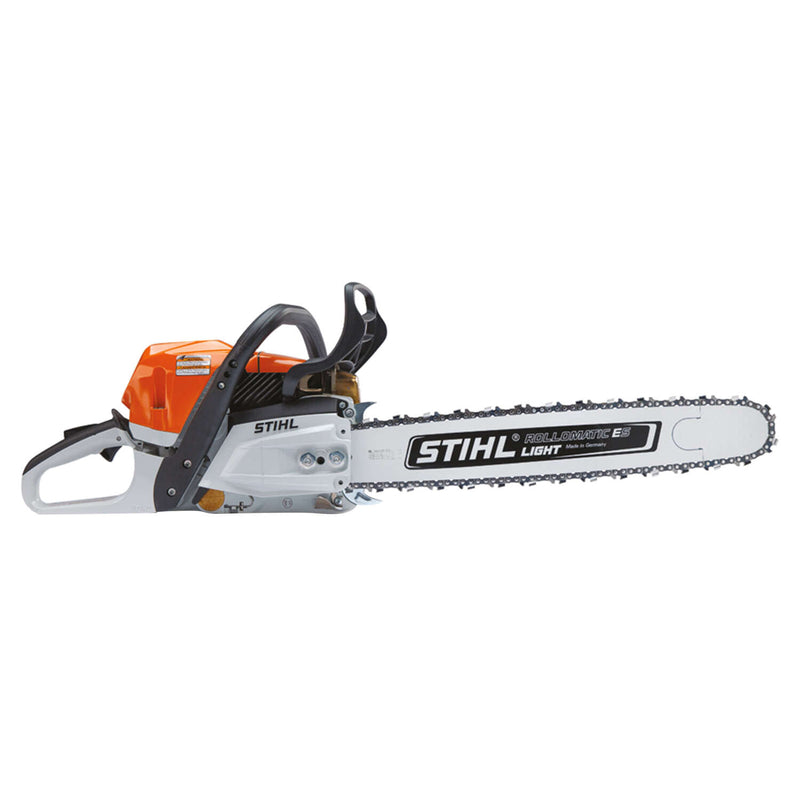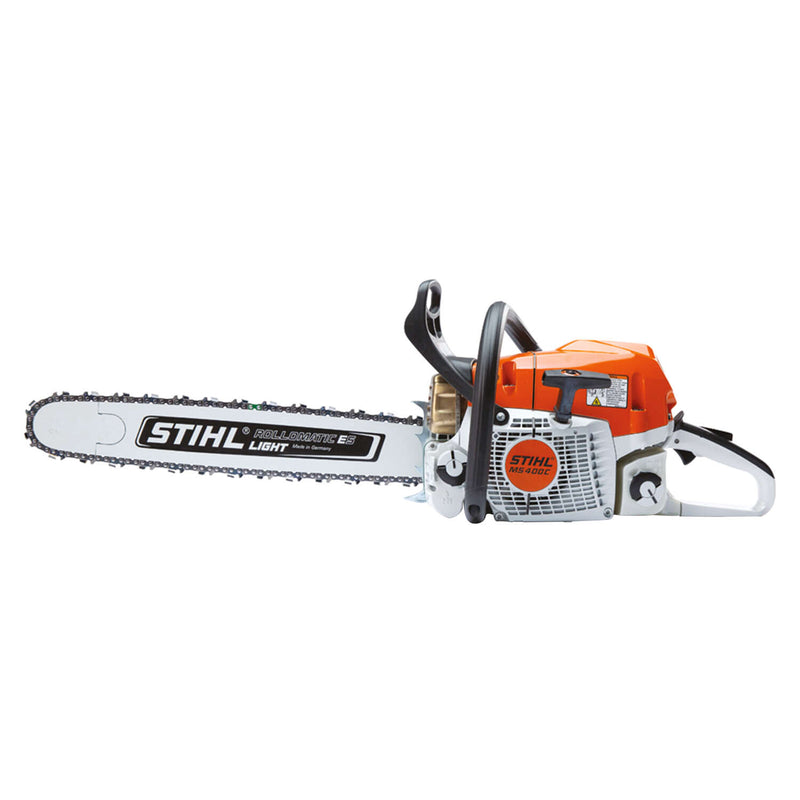 Designed for the most demanding tree care and forestry professionals, the STIHL MS 400 C-M is built with STIHL M-Tronic engine technology to deliver low-emission, fuel-efficient performance even under changing conditions. Unlike its aluminum piston-equipped counterparts, the advanced magnesium piston in the MS 400 C-M provides greater displacement, power and torque without additional weight. A long-life HD2 air filter means you simply clean it instead of replacing it, while a pre-separation system removes large debris before it even gets to the air filter, increasing run time between cleanings.
The Master Control Lever is an easy to use single lever, operating the choke, starting throttle lock and on-off switch
Adjustable Automatic Oiler - The Adjustable Automatic Oiler allows the user to adjust the lubricant of the guide bar and saw chain for different bar lengths and cutting conditions.
STIHL Quickstop Chain Brake System - a chain stopping system designed to reduce the risk of injury in certain kickback situations.
STIHL M-Tronic - a new generation of Intelligent Engine Management that eliminates the low and high speed carburetor adjustment screws, compensates for dirty air filter and changes in elevation and fuel quality for optimum engine power at all times.
ElastoStart Starter Handle - A starting grip with a built-in shock absorber that helps reduce the effort when pulling on the starter cord.
The fuel and oil cap retainers keep the caps attached to the unit for added convenience
Ematic Lubrication System - Two ramps, strategically placed in the guide bar rail, help contain the flow of oil and direct all lubrication to the sliding faces of the bar and chain links as well as the rivets and driver holes.
The side-access chain tensioner makes it much more convenient for the user to adjust the saw chain with a bar wrench as opposed to the typical location of the guide bar adjustment screw.
Pre-separation Air Filtration System - This time-saving technology boosts the efficiency of the engine filter system, doubling the time between air filter cleanings.
STIHL has developed a system for minimizing the vibration levels of handheld outdoor power equipment