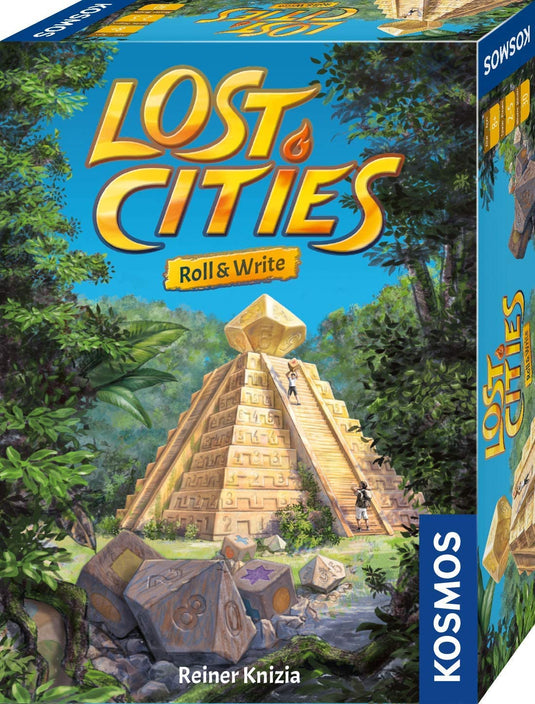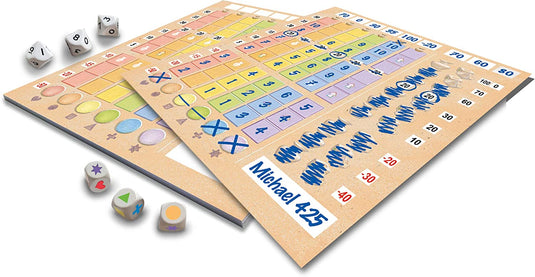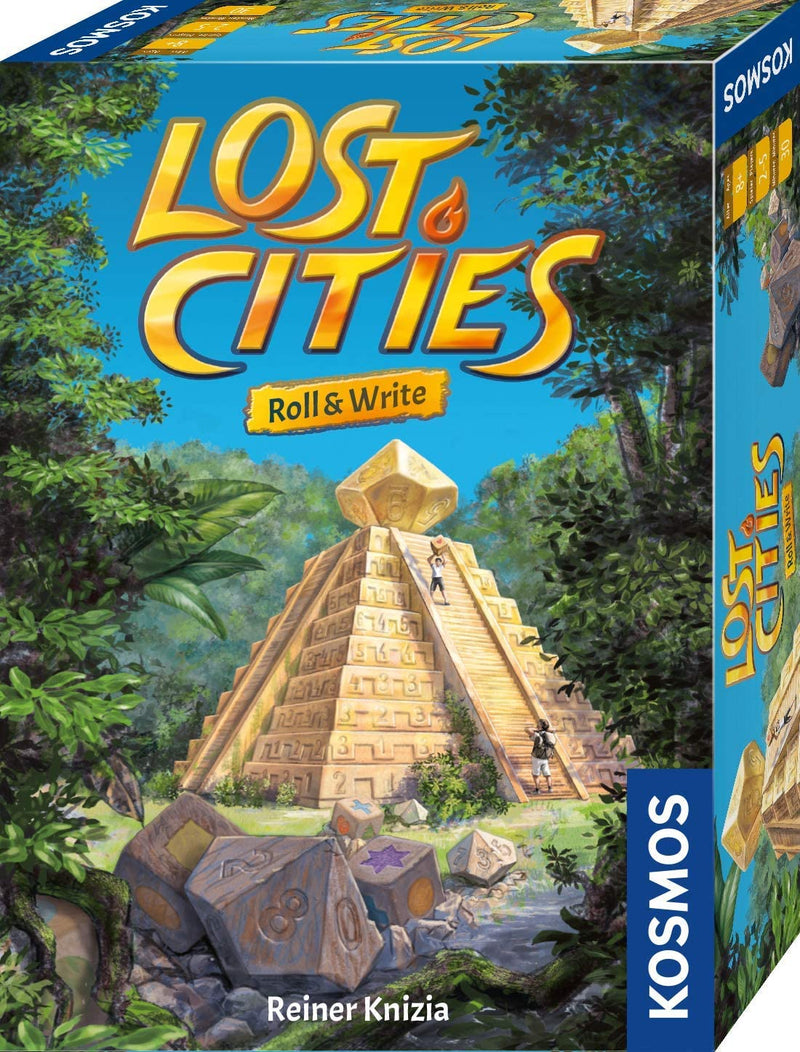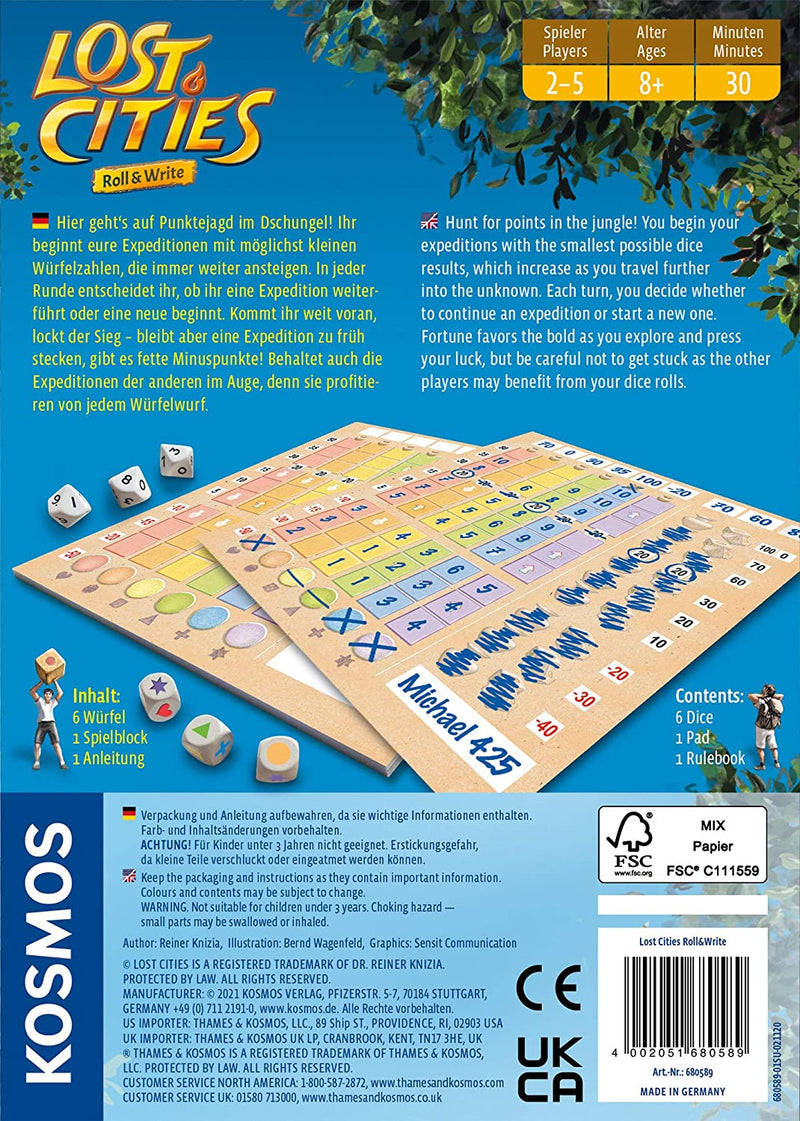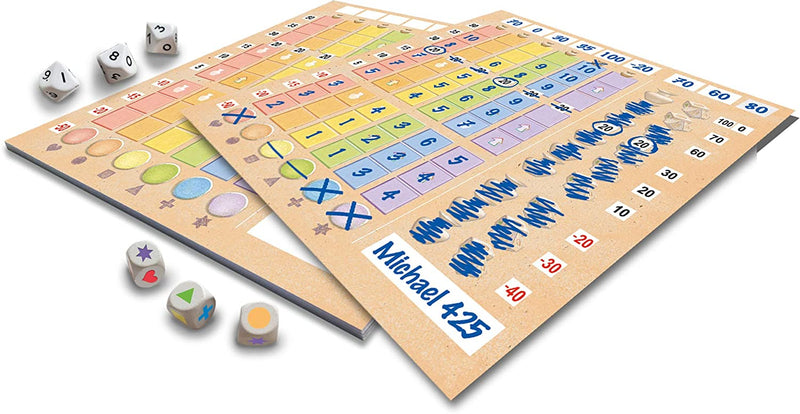 About this item
The newest addition in the beloved Lost Cities series by Reiner Knizia – now with dice!

Begin your expeditions with the smallest possible numbers on the dice and increase as you travel further into the unknown, if you can.

Small, portable, and lightweight; perfect for on-the-go fun.

Simple rules, quick playtime, and 8+ age grading make it ideal for family game night.

Part of the increasingly popular roll & write category of board games.