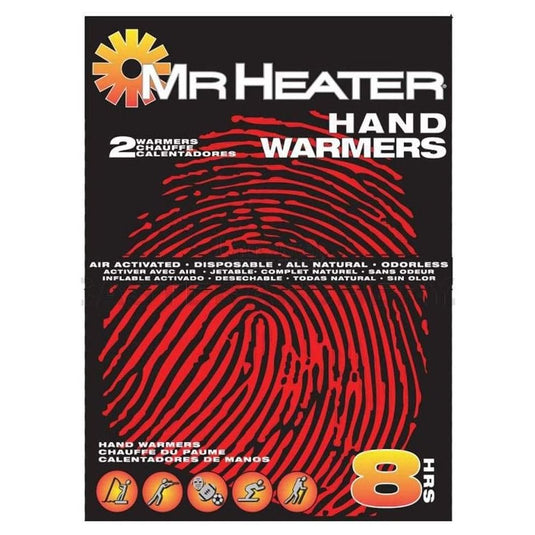 Mr. Heater disposable hand warmers are made of all natural ingredients that create heat when exposed to the air. The odorless pouch fits in the palm of your hand, gloves, or pockets. Their convenient size makes them the perfect travel companion for on the slopes or at the job site or shoveling your driveway. Experience the warmth and comfort only Mr. Heater can provide!
FEATURES
Keep your hands toasty during the coldest of weather
Activates when exposed to air and stays warm for up to 8 hours
Warmer should be placed in your pocket, not attached to skin
Do not put warmer directly on skin because its temperature can exceed 160 degrees Fahrenheit and cause discomfort or burns
Ditch the stank, these warmers are odorless
All-natural materials make these hand warmers safe and disposable
Purchasing 1 Pack.