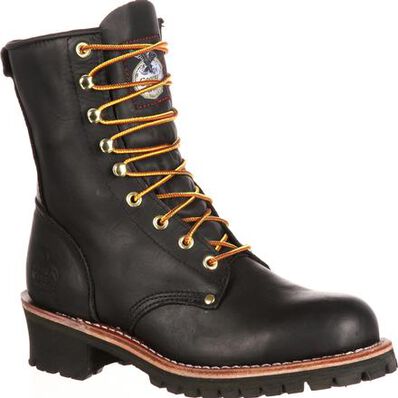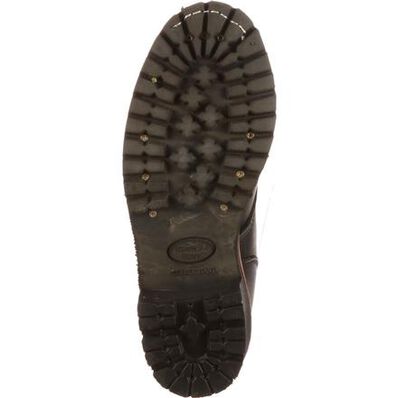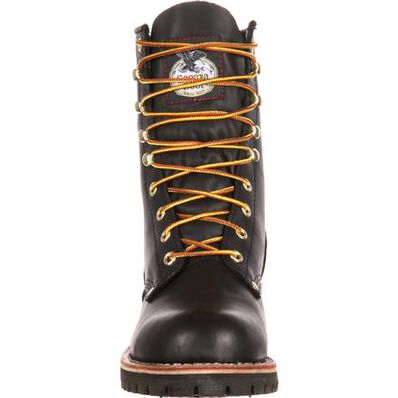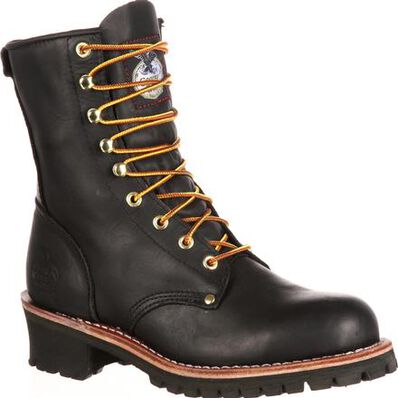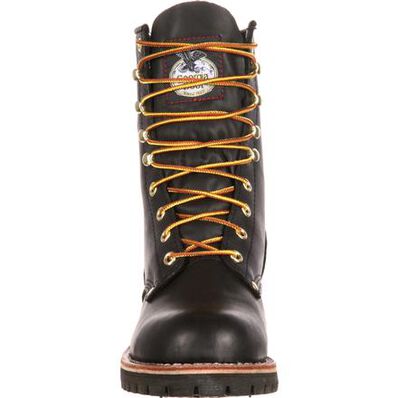 Georgia Logger Work Boots:
Men are constantly looking for work boots that have great durability but are still comfortable to wear. This 8" Georgia Logger's upper was crafted with full-grain leather; it has a strong-looking black hue, while the material has superb hardiness, it is also outstandingly soft. This men's work boot has a lace-up design, this is great because it allows you to adjust the fit. Don't worry about the stud hooks being yanked out while you're working, they have been attached to steel washers.
This Georgia Logger was made with Goodyear welt construction. Assembling the footwear this way is rather beneficial for you; it enhances the footwear's overall durability and strength, plus it allows you to have your worn down outsole completely replaced by a shoe repairman.
Within the interior, there is a cushioned insole that has been covered in a soft fabric; you will become quite fond of how much cushioning it provides and how comfortable it will keep your feet throughout the day.
A steel shank is an outstanding feature to have in this black Logger; it is especially useful in helping you to have steady footing and it supports your foot's arch. On the bottom of this footwear there is a Georgia Logger outsole; it has been made from rubber, it has fantastic durability and it resists abrasions nicely.
While these Georgia Logger Work Boots have terrific durability, they also have features that will help keep your feet comfortable throughout your shift. If you are looking for a new pair of boots, these #G8120 are an excellent option.