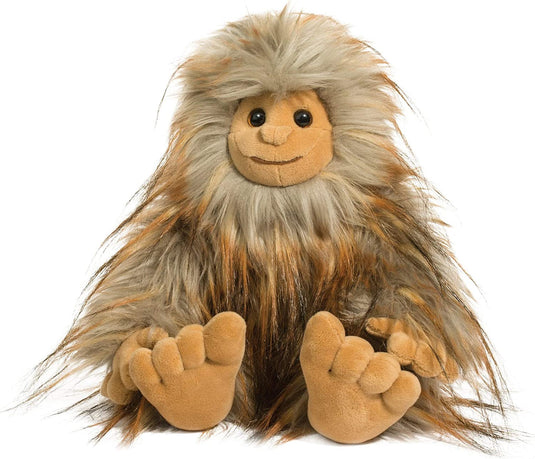 Flo the Sasquatch is an exquisitely crafted stuffed animal with a playful, imaginative design. Soft materials and springy polyester fiber fill make this plush Bigfoot especially cuddly and ready for hours of imaginative play and adventure.

Beautiful long pile fabrics and warm, amber colored eyes give a woodsy appearance to this legendary creature. Her playful design and huggable form will make her a favorite amongst cryptozoology fans of all ages.

Designed in Keene, New Hampshire, U.S.A. by Douglas Cuddle Toys, makers of engaging plush toys for over 60 years. Sewn in Indonesia by skilled toy-makers.

Measures 9" (23 cm) long.