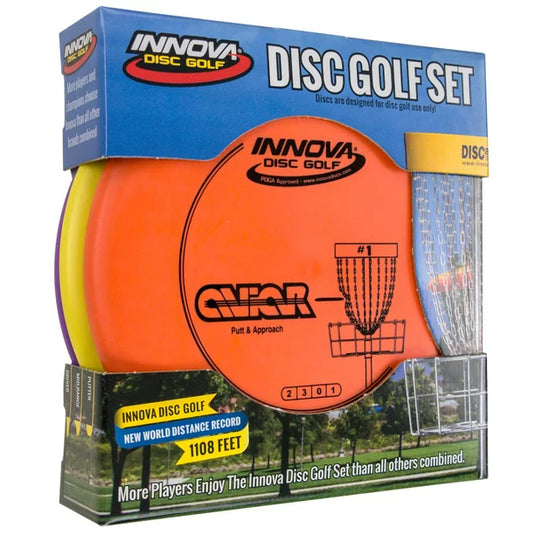 A perfect choice for the newer player. This is a well rounded set of DX discs in ideal weights for newer players. This trio includes our best sellers and is all you need to get started. Includes a Driver, Mid-Range, and Putter.
Includes driver, mid-range, and putter
lighter weights ideal for beginners
assorted colors
everything you need to play today! 
Disc style are random with each box.