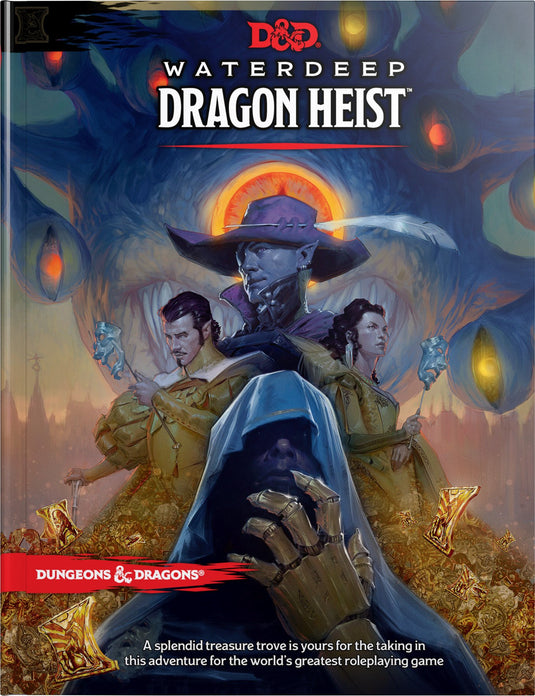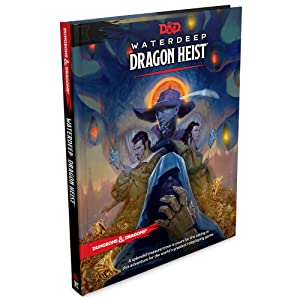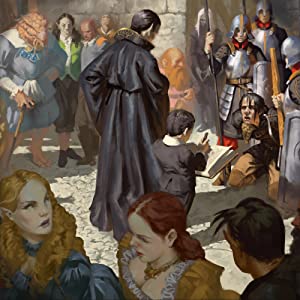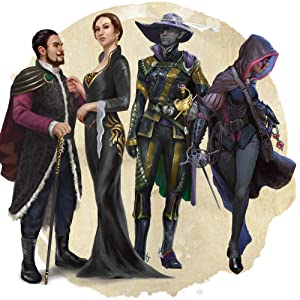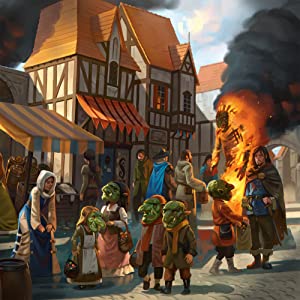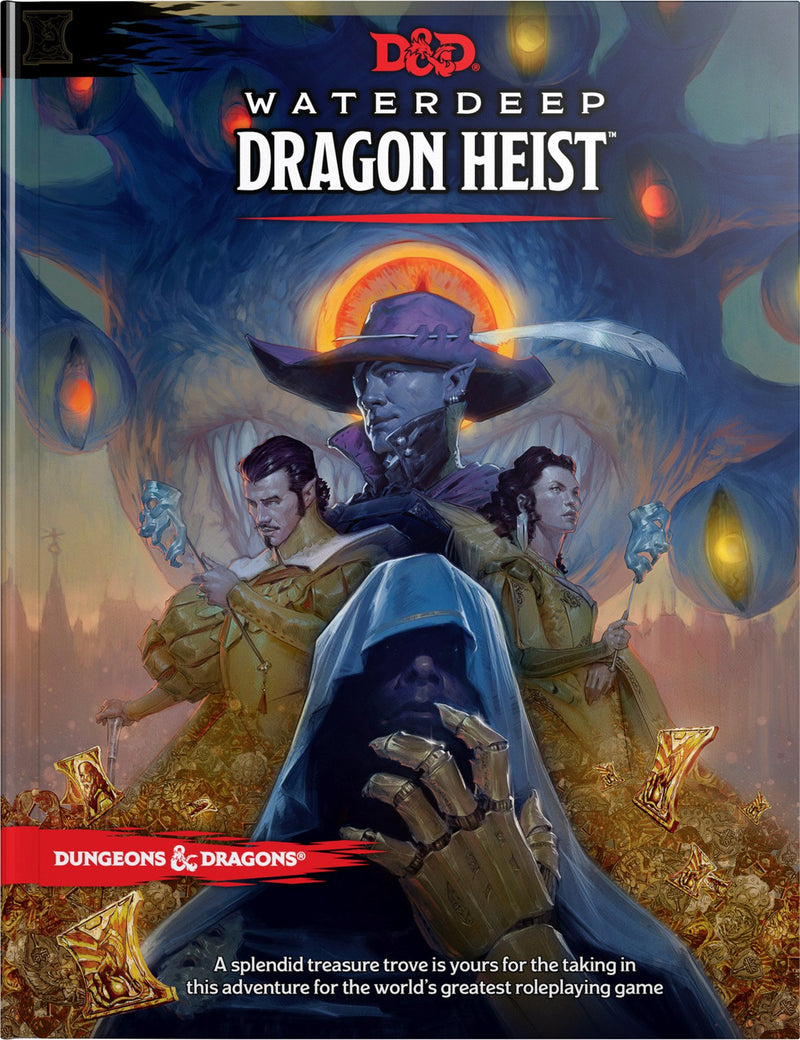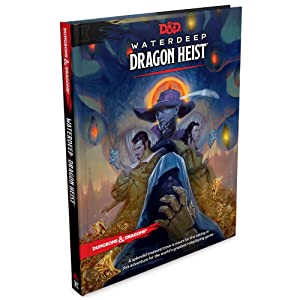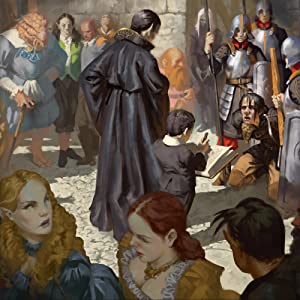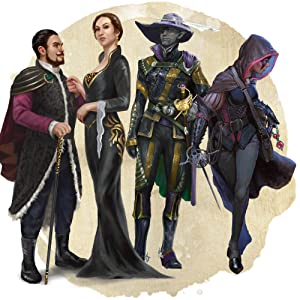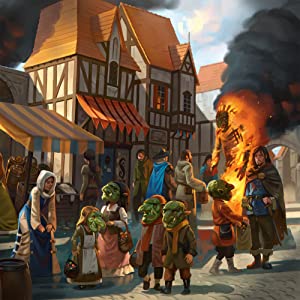 Half a million gold coins are hidden somewhere in Waterdeep!
Welcome to Waterdeep, the Crown of the North, where a wondrous tale of urban adventure is about to unfold.
Adventurers gather at the Yawning Portal Inn and Tavern. Volothamp Geddarm, the famous explorer, has a quest for them—one that entangles them in a bitter conflict between two nefarious organizations. If the adventurers complete his quest, Volo will reward them handsomely. But the real prize lies hidden somewhere in the City of Splendors, waiting to be claimed.
Waterdeep: Dragon Heist is an urban heist adventure designed to take characters from first level to fifth. Be sure to check out the follow-up adventure, Waterdeep: Dungeon of the Mad Mage, which picks up where Dragon Heist leaves off.