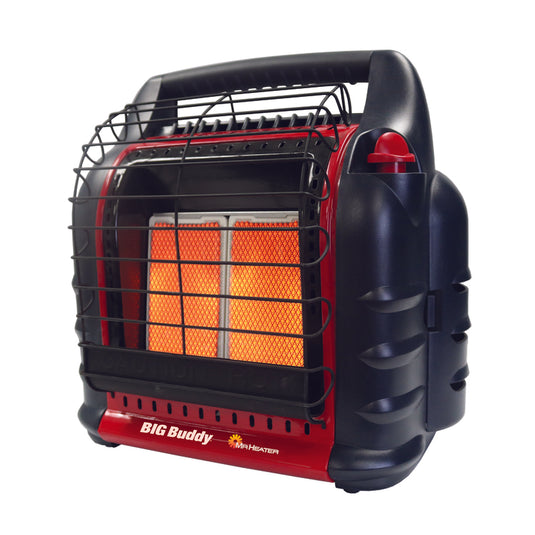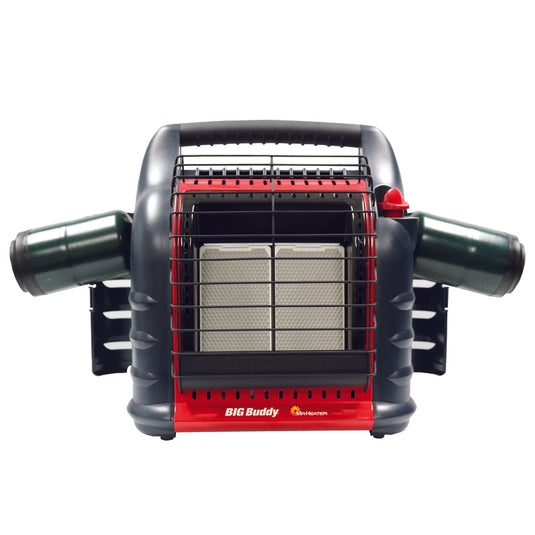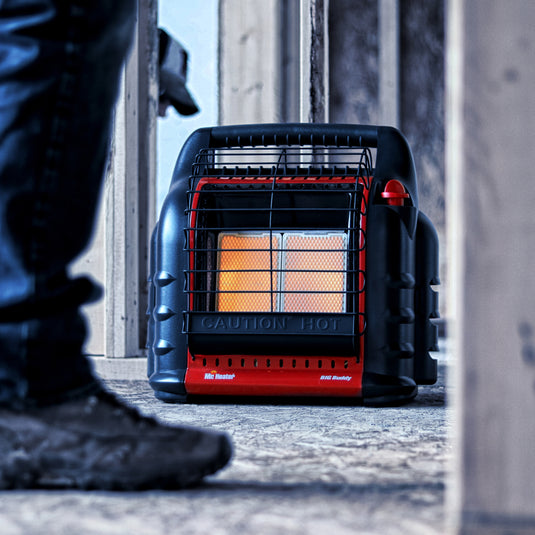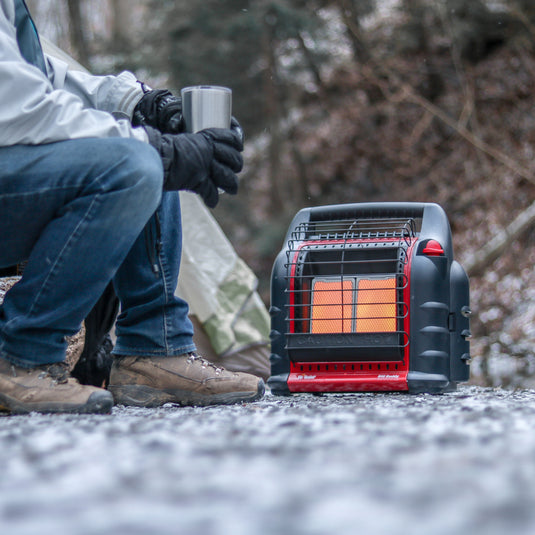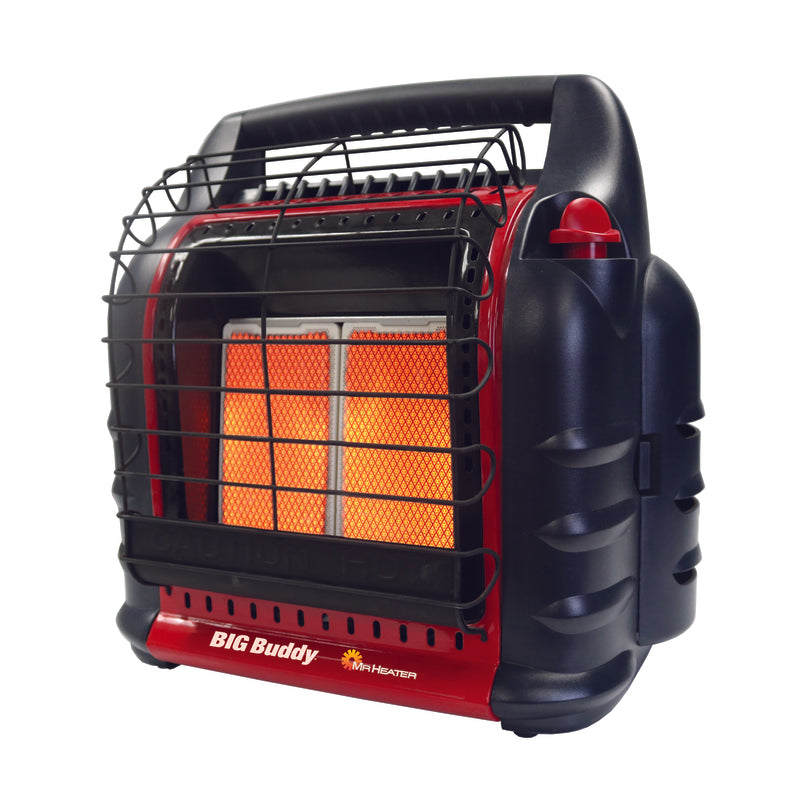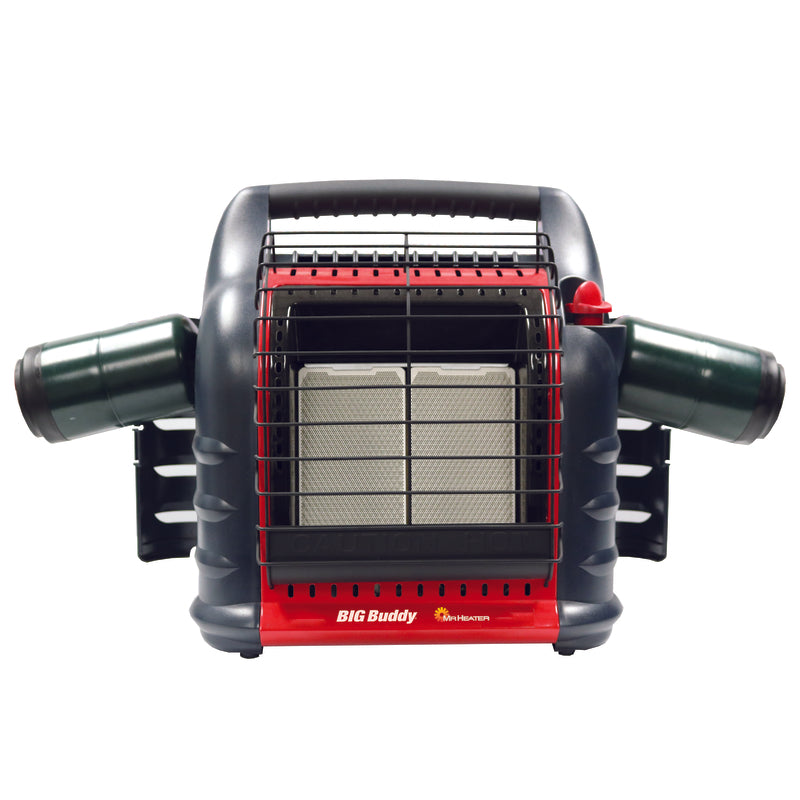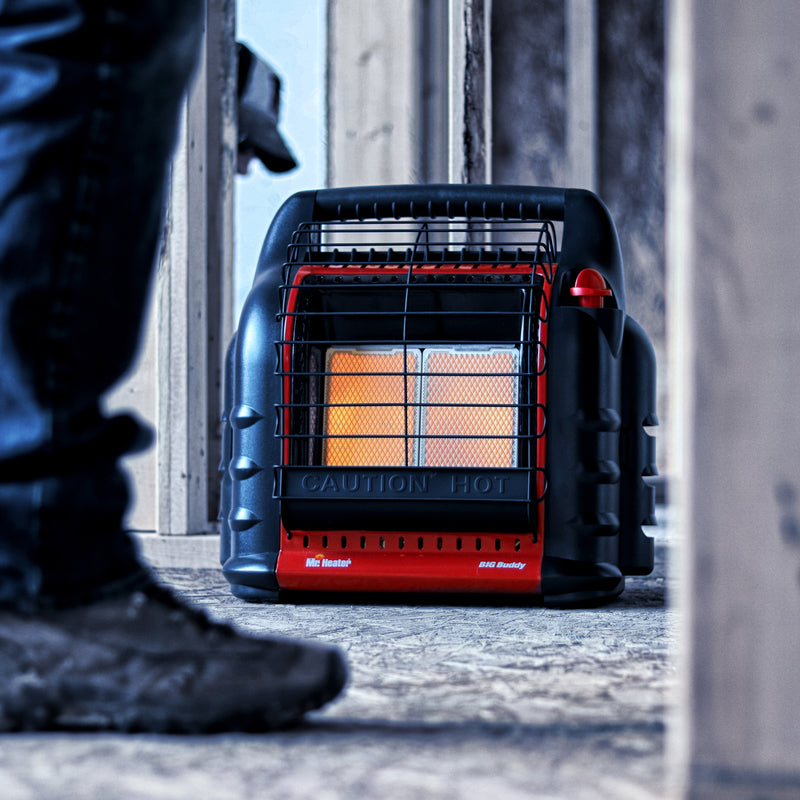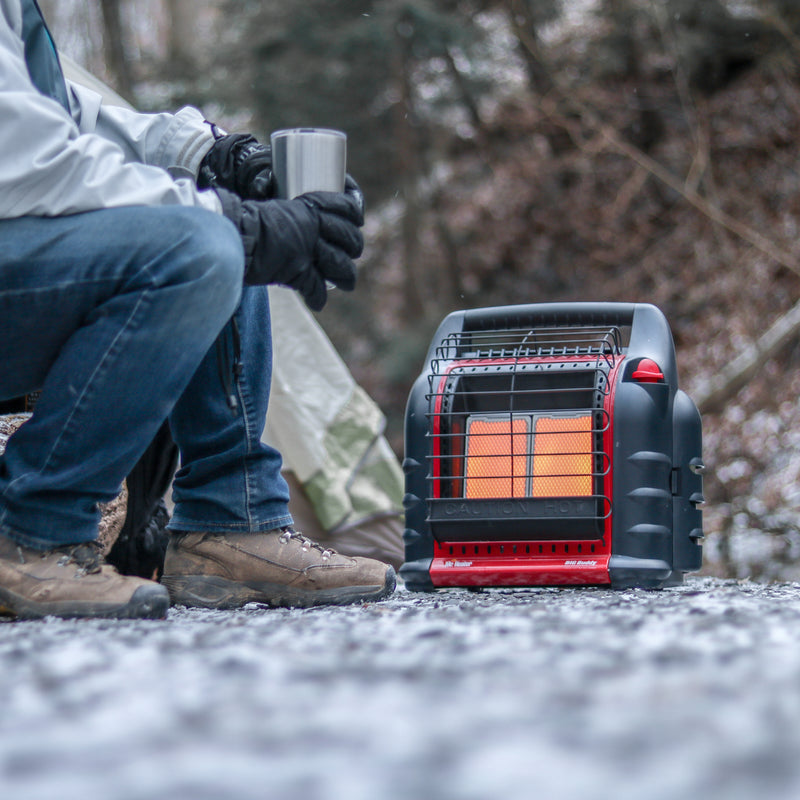 The Most popular portable propane heater in North America. This patented radiant 4,000-18,000 BTU liquid propane heater connects directly to two 1 lb. cylinders and is the perfect solution for heating enclosed spaces like cabins up to 450 sq. ft.
4,000, 9,000, or 18,000 BTU per hour
For use with propane gas
Heats up to 450 sq. ft.
Single control start knob
Hi-Med-Low heat settings
Swivel regulators
Automatic low oxygen shut-off system (ODS)
Accidental tip-over safety shut-off
Connects to two 1 lb. cylinders
Connects to a 20 lb. cylinder with optional hose