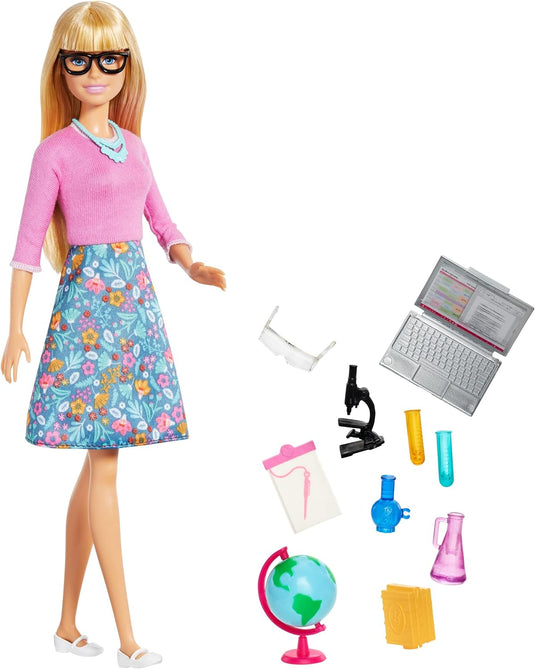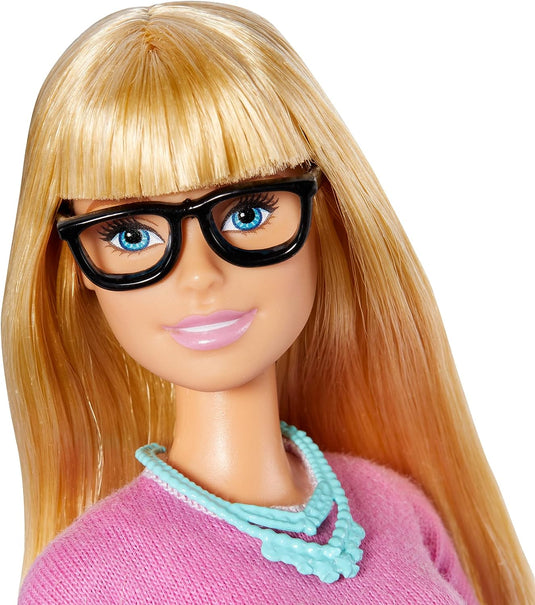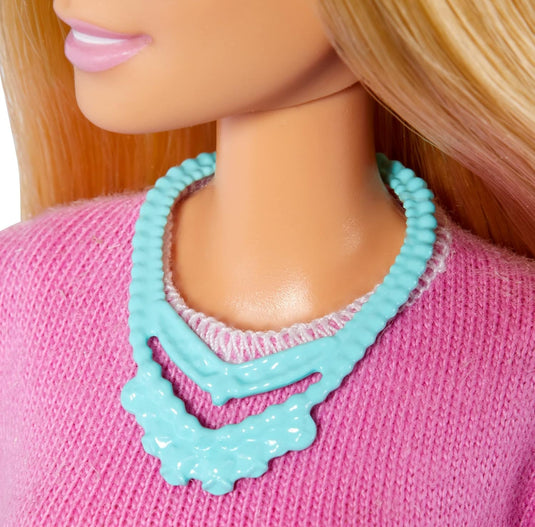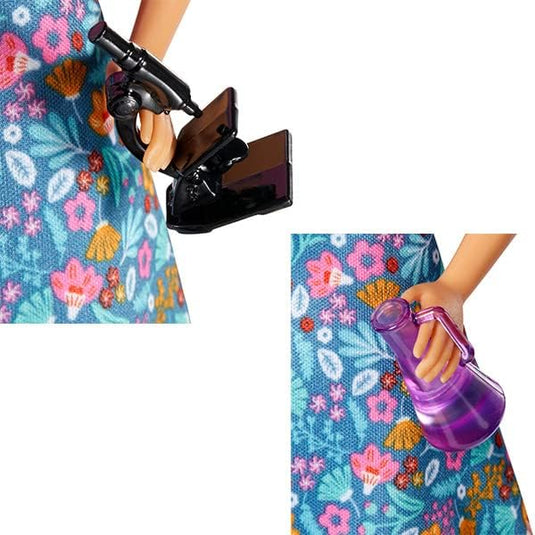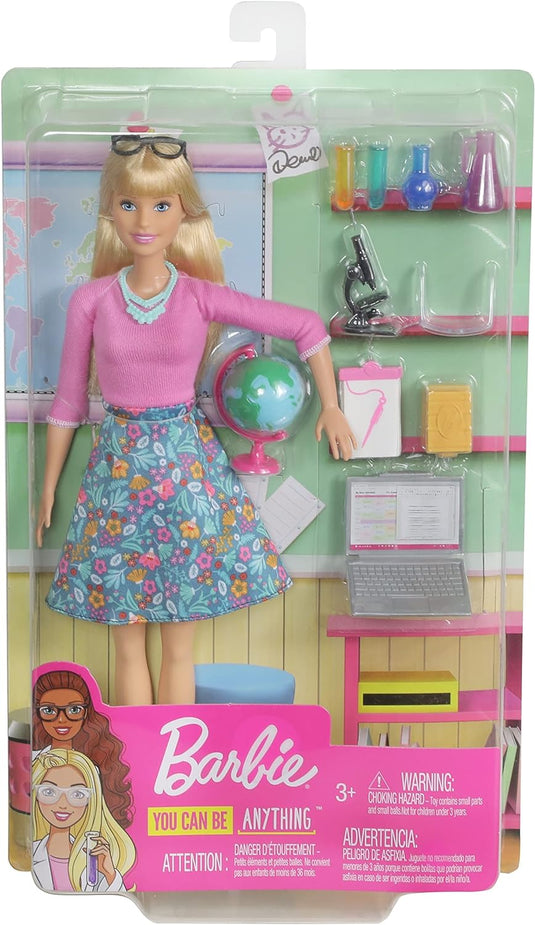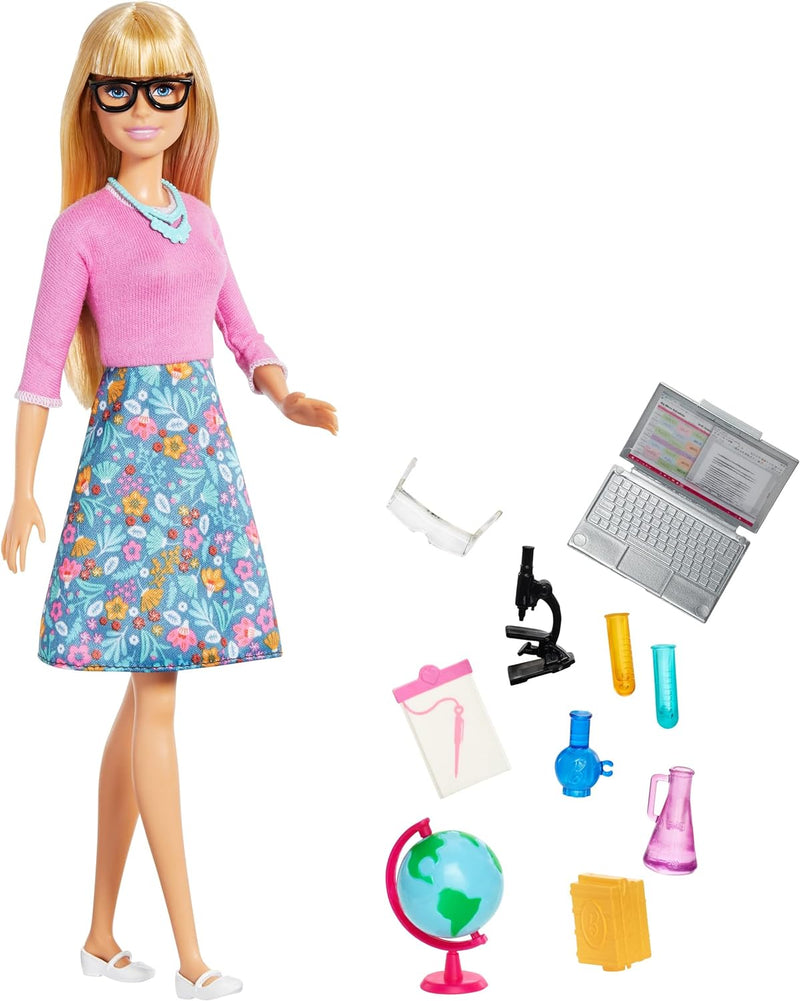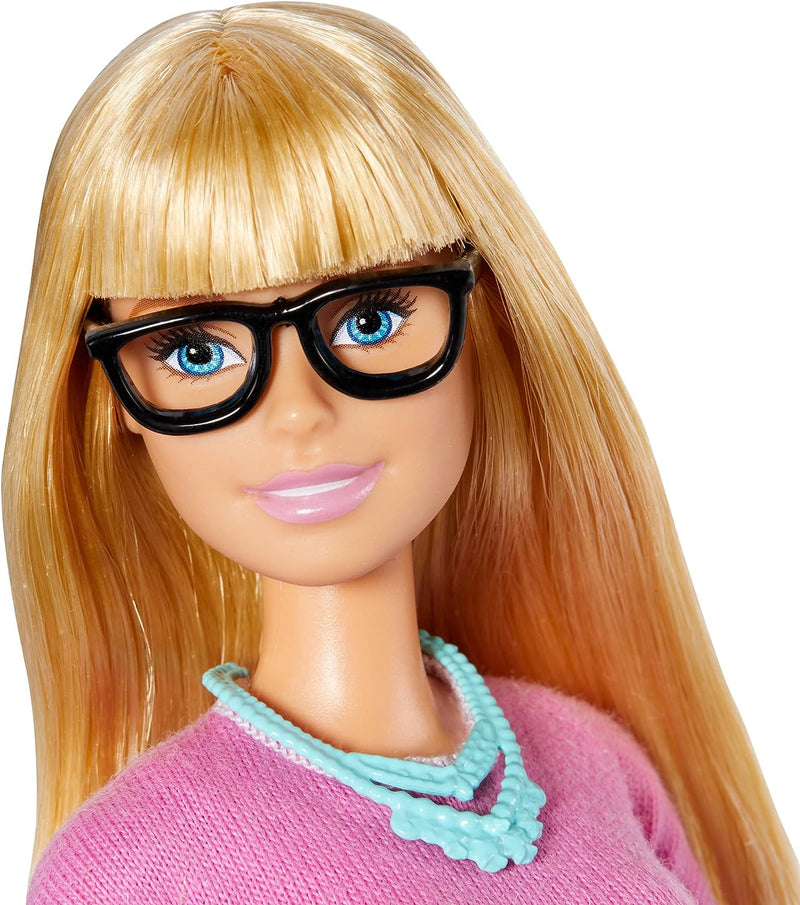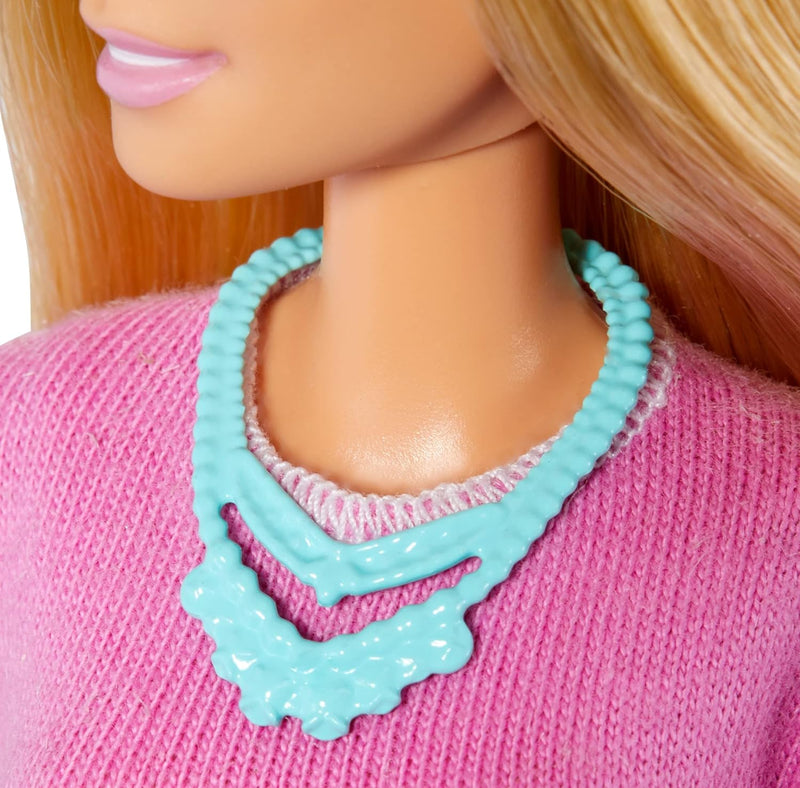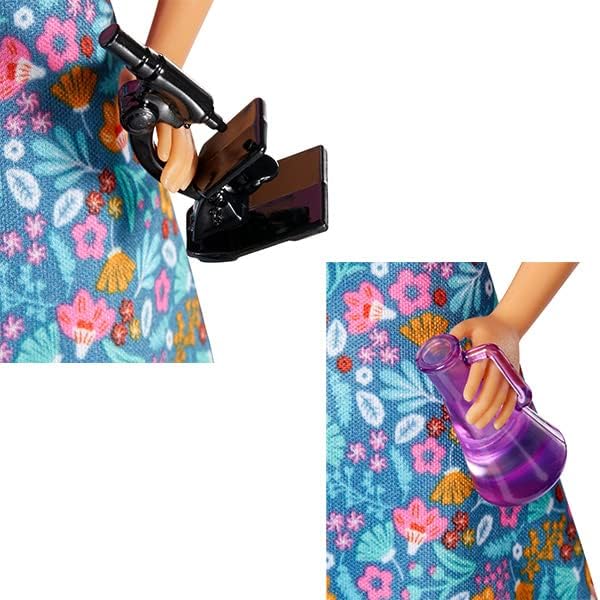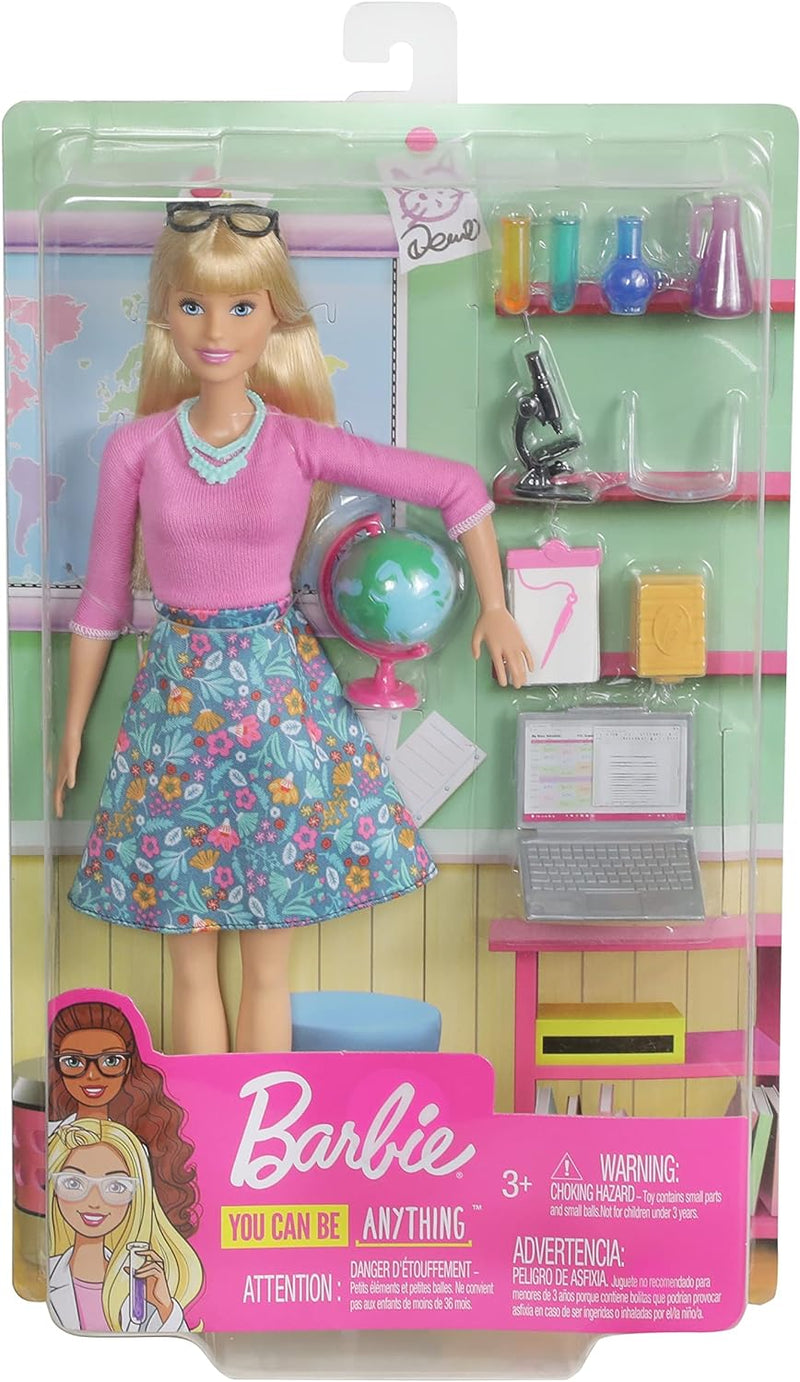 Barbie® teacher doll helps her students make the grade with 10 teaching accessories! Explore geography with the spinning globe. Study biology with the microscope. Mix it up in chemistry with two flasks and two beakers. Then record, study and grade it all with the clipboard, book and laptop that opens and closes. Barbie® doll heads the class wearing an outfit that can be accessorized with her glasses or goggles. Explore all the Barbie® career dolls and toys to open the door to endless possibilities because when a girl plays with Barbie®, she imagines everything she can become (each sold separately, subject to availability). Includes Barbie® doll wearing fashion and shoes, plus 10 school-themed accessories. Doll cannot stand alone. Colors and decorations may vary.
Features:
Barbie® teacher doll is ready to head the class with a career set that includes 10 school-themed toys, some with handles Barbie® doll can hold!
A spinning globe and laptop that opens and closes engage young minds in role-play fun.
Kids can help Barbie® doll teach STEM studies with a microscope, two beakers, two flasks and a pair of goggles.
Complete playtime curriculum and grading with a clipboard and book.
Barbie® doll is dressed for the classroom in a look with pink top and blue floral skirt, blue necklace, white shoes and black eyeglasses.
With so many pieces to inspire curious young minds, Barbie® teacher doll pack makes a great gift for kids ages 3 to 7 years.