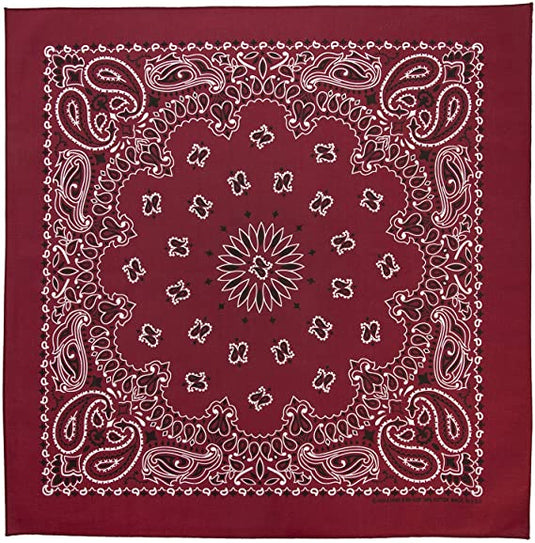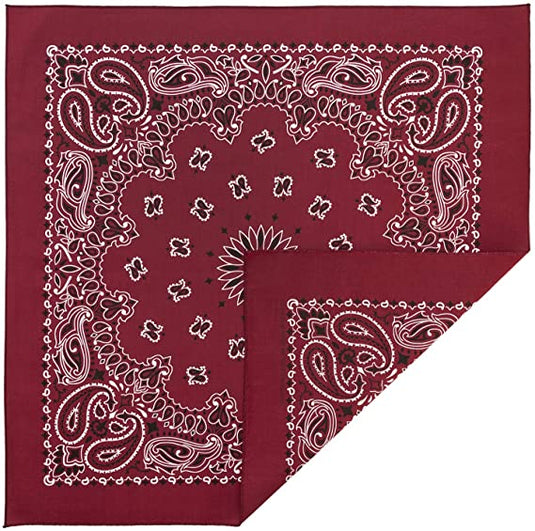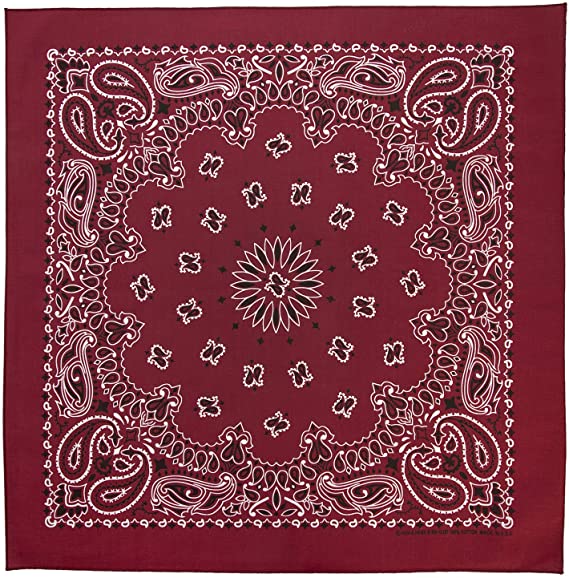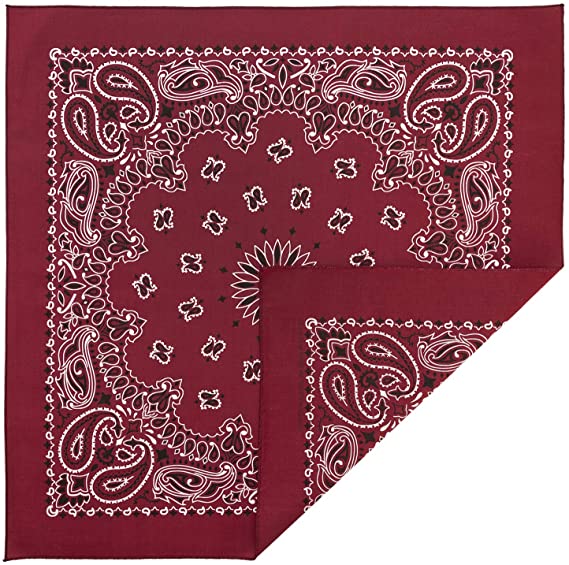 LARGE COTTON BANDANA – Large 22" x 22" western style square bandana is a perfect size to wear as a headband for a party or during a workout, head scarf to cover hair or bald head, wristband, neck tie and more. Made Proudly In The USA

100% COTTON – Beautiful high-quality cotton with a 68 x 68 thread count that will only get softer over time. Most of our western bandanas feature double sided printing without any logos or other writing. (Chambray is 50/50 Poly Cotton -- Chambray, Blue w/Red & White and Black w/ Red & White are single sided)

QUALITY STITCHING – Each cotton bandana handkerchief is purl-stitched around all edges to ensure the quality and durability. A quality and colorful bandana that is made to last you for a long time

VERSATILE – Use our cotton bandanas for functionality or as a fashion accessory. Great for handkerchief, headband, wristband, head cover, dust mask, while painting or doing crafts, exercise, doo rag, cute accessory for your dog or baby, great for kids to dress as a cowboy

AVAILABLE IN MANY COLORS – Unisex US quality western paisley cotton bandanas for men, women, boys, girls, baby, and even your pets.