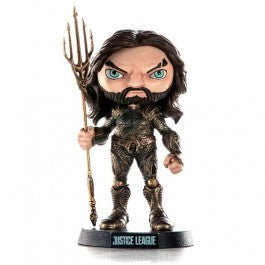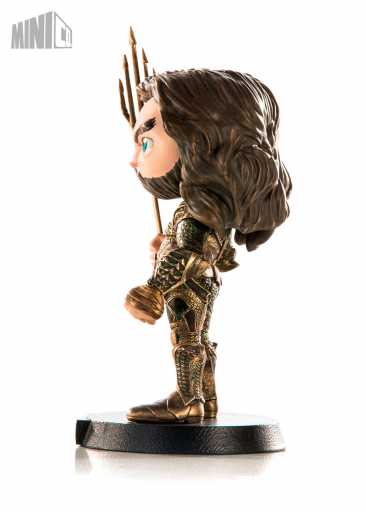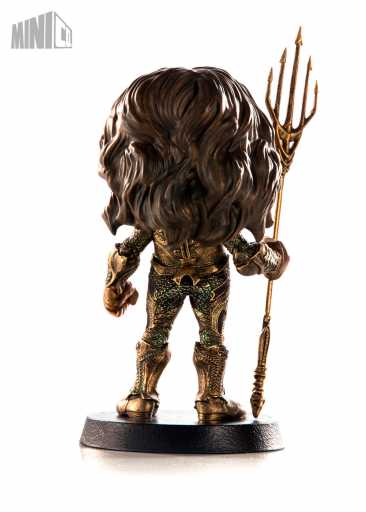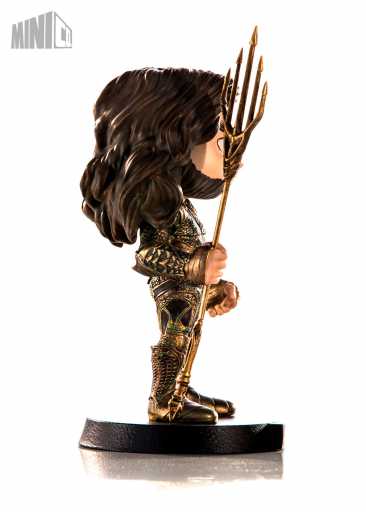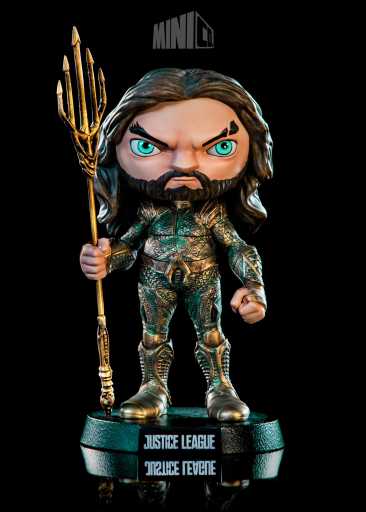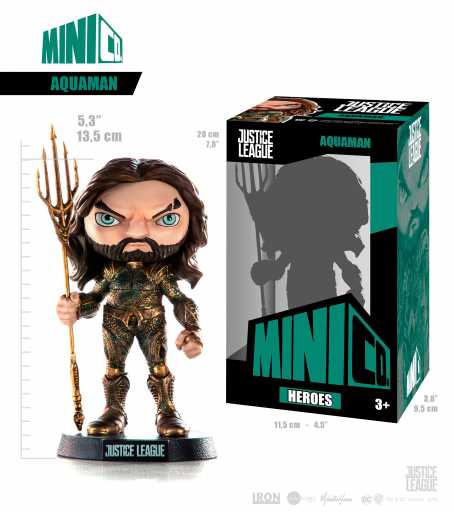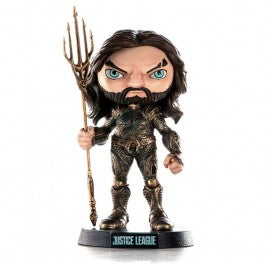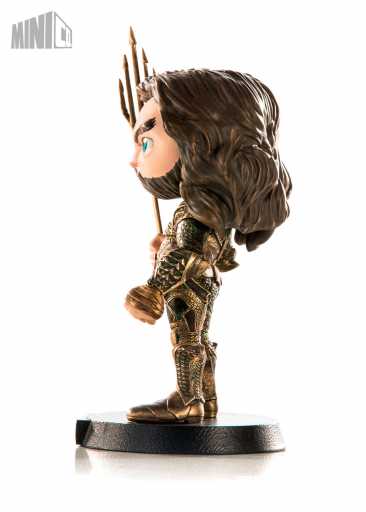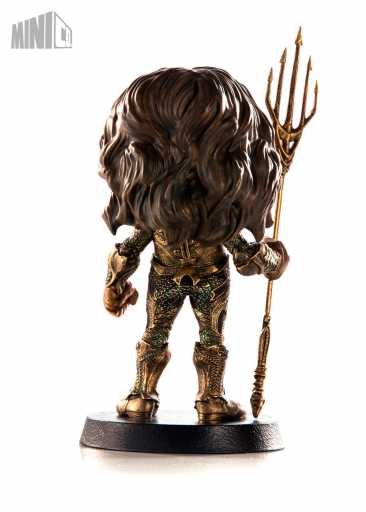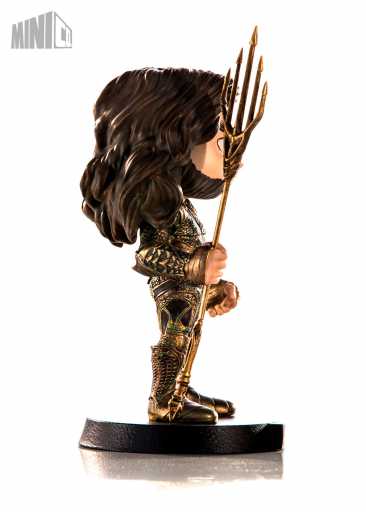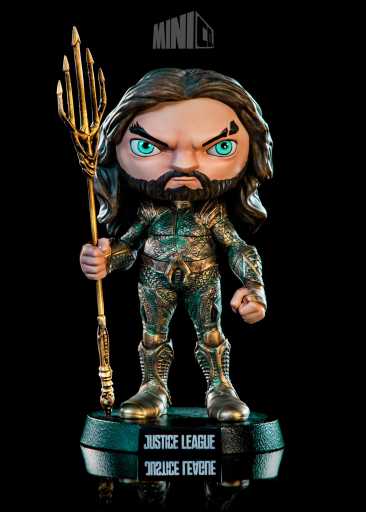 Aquaman – Justice League – Mini Co
Created by Mort Weisinger and Paul Norris in 1941, the King of the Seven Seas is one of DC\'s oldest heroes, Arthur Curry is the son of Princess Atlanna of Atlantis and lighthouse keeper Tom Curry. Raised by his father, as an adult he returned to the underwater city Atlantis to take the throne as king. In the comics he is a founding member of the Justice League of America. The Justice League film features Aquaman in the cinematic version played by Jason Momoa.
Iron Studios DC Comics, Aquaman – Justice League – MiniCo Statue is officially licensed. Our hand-painted collectible statues and toys are the best gift for yourself or loved ones. Our action figures fit your desk or shelf.
Grow your collection with this DC Comics Collectible Toy!
License – Warner Bros: Justice League
Product dimensions: 5,3" Height  or 135mm x 75mm
Characteristics:
– Creation – Iron Studios
– Concept – Chiaroscuro Studios and Marcio Hum
– Made in Plastic (PVC)
– Hand painting
– Includes base display
– Includes trident
Dimensions of the package: 200mm (A) x 115mm (L) x 95mm (P)