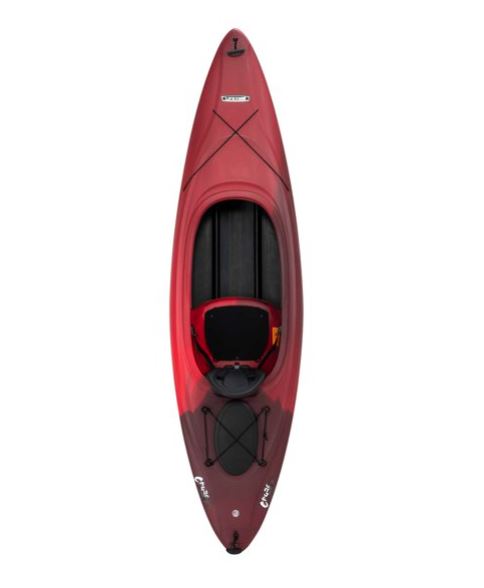 LIFETIME CRUZE 10' KAYAK - VOLCANO FUSION
Lifetime Cruze Kayak- This is a 10 ft. SIS volcanic fusion Kayak with a seat pad, hard seat back, storage hatch with shock-cords, drain plug, front and rear handle. Comes in volcanic fusion. The Lifetime Cruze 100 is a recreational sit-inside kayak optimized for slow moving rivers, lakes, and calm ocean bays. Its features make it accessible to entry level kayakers while maintaining a performance driven build that suits intermediate paddlers. Kayaking is a relaxing and exciting sport and the Lifetime Cruze is the perfect option to get you out on the water. This kayak has an elongated skeg that gives it improved tracking performance, meaning it will be easier to maintain course on the water. It also provides increased stability through its chine rails. The adjustable seat back and seat pad, multiple footrest positions and large open cockpit makes this kayak a comfortable fit for many different people. For storage, this kayak has a four point bungee system in the front and an oval storage hatch for additional storage space for your gear. The toggle handles let you transport the kayak to and from the water with ease. With the Lifetime Cruze 100, you'll be enjoying the water in no time!
FEATURES
Adjustable Quick Release Seat Back and Seat Pad for Comfort
Constructed of UV-Protected High-Density Polyethylene
Deep Hull Channels for Tracking Performance and Chine Rails for Stability
Front and Rear Toggle Handles for Easy Transport
Always wear a Life Jacket when operating this product.